WHSmith has gained share in a dismal books market in which rival Borders collapsed and the boss of Waterstone's stepped down following a terrible Christmas.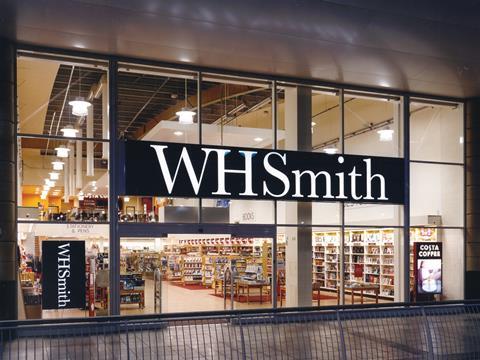 WHSmith's group like-for-likes dropped 4% while group sales declined 2% in the 21 weeks to January 23.
At the high street division, like-for-likes over the 11-week period to the same date fell 5% and slipped 4% in the 21-week period.
WHSmith's travel arm suffered a 2% drop in like-for-likes in the 21-week period, while total sales climbed 2%. Further improvements were made in gross margin, the retailer said.
Investec analyst David Jeary said the like-for-like declines were "marginally ahead of our estimate, which assumed a weak high street book market would act as a like-
for-like drag. In the event, WHSmith saw market share gains in books at no cost to gross margin".
He added: "WHSmith continues to trade solidly and in line with management's expectations."
Group marketing director Richard Cristofoli said while the books market is struggling, WHSmith benefited from being "light on its feet", responding quickly to increasing customer demand for fiction - which experienced a sales uplift over Christmas - by giving it more space in stores.
High street like-for-likes would have slid just 1% excluding entertainment, which accounts for 7% of the retailer's revenue. "We suspect this update is better than the market was expecting after HMV's much weaker trading performance," said Shore Capital analyst Kate Calvert.
"Management has again delivered a performance very much in line with its stated strategy."
Cristofoli said: "It's a good performance and bang in line with expectations." He added that WHSmith is confident in the outcome for the full year.
The retailer's tie-up with camera specialist Jessops is "going well" but Cristofoli added that it's "very early days". There are concessions in three stores at present.
Jeary noted the travel arm "remains well positioned to benefit" when passenger numbers recover.
Investec maintained its buy recommendation. "We are unlikely to change our full-year 2010 pre-tax profit forecast of £86m," Jeary said.
Calvert also retained a buy stance on the retailer. She said the "key reason" for owning WHSmith shares is the "consistency of delivery and lack of surprises". She remains "very comfortable" with her full-year pre-tax profits forecast of £86.4m for the year to August 2010.