Visa has partnered with 15 European payment service providers for its V.me digital wallet service as builds its digital wallet infrastructure.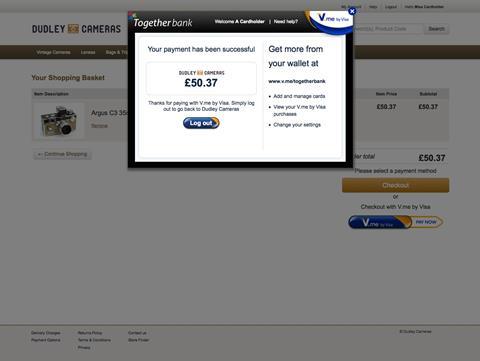 The partnerships mean that thousands more retailers across Europe now have access to the service.
V.me will act as an online digital wallet service, replacing the current Verified by Visa authentication process.
Customers will be able to register cards on their V.me account, meaning the authentication process will be quicker. At the moment, every card must be authenticated at the end of any online transaction using a Visa card.
There is also the potential for Visa to develop the mobile wallet to enable payment via smartphones. It already provides this service for shoppers in countries including Slovakia, where phone network O2 and Visa have signed partnerships with local banks that allow shoppers to pay by swiping their mobile phones.
Tash Toothill, director of retail engagement at Visa Europe said the company will look at developing the UK service in the future. "At the moment it's an ecommerce solution, but in the future there's an opportunity to migrate it to a multichannel solution," she said.
The Nationwide Building Society already has a partnership with V.me which allows shoppers to register their bank cards on the digital wallet, and Toothill added the current focus is on continuing to develop these partnerships.
"We're focusing on infrastructure of merchant acceptance, and once we've built that up we'll be doing consumer promotions and raising awareness of digital wallets," she said.