The Tech List is an essential read for retailers and brands looking for insights on the hottest digital trends, who to partner with and where to prioritise investment.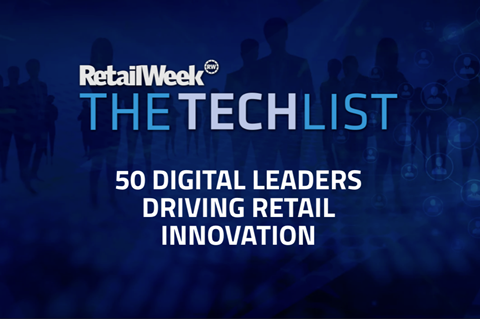 The Tech List replaces The Tech 100 to exclusively celebrate the work of 50 – rather than 100 – digital retail leaders achieving demonstrable success by steering technological change.
The index has been determined with recommendations from industry experts including NBK Retail Founder and Retail Analyst Natalie Berg, WARC Director of Insights Aditya Kishore, and True Executive Chair and Co-founder Matt Truman, alongside Retail Week's team of expert journalists.
Leaders behind start-ups and disruptors, retailers and brands, investors, collaborators (third parties working with industry) and tech titans are celebrated for driving innovation in key areas such as stores, personalisation, payments, supply chain, social commerce and sustainability.
Access The Tech List today to discover the 50 global digital leaders you should be working with, taking inspiration from and investing in.
Learn from the individuals powering industry transformation spanning:
Start-ups and disruptors
Retailers and brands
Investors
Collaborators
Tech titans