Tesco is trialling the use of mapping and analytics robots at it fashion departments to keep shelves stocked and improve customer experience.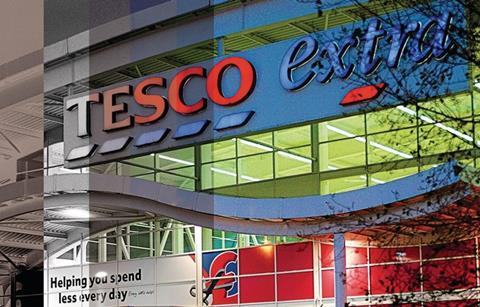 The supermarket giant has joined forces with California-based technology company RFspot to use the radio frequency identification (RFID) robots at five stores across the UK.
The machines, which are designed to eliminate the need for staff to conduct handheld inventory counts, are able to roam through the aisles of the F&F department while their on board RFID readers count the numbers of each product remaining on hangers and shelves, by reading each garment's ultrahigh-frequency RFID tag.
All of F&F's merchandise, which is sold at 525 Tesco stores around the country, is already RFID tagged. Tesco staff are able to read those tags by using handheld units, but the RFspot robots collect the same data more efficiently and more regularly, with little human input required.
But a small-scale trial is being initially undertaken by the grocer to determine the success of the technology. If successful, it could be rolled out to more Tesco stores across the UK.
Trial details
During the trial, the robots will be allowed to navigate through each of the five Tesco stores' stock rooms and sales floors numerous times every week, reading tags and collecting location data. It is understood the robots can complete the task in just one-seventh of the time that it would take for human members of staff.
The data the machines collect can be stored on the robots' inbuilt computers and also sent back to a cloud-based server hosted by RFspot, by using the store's wifi network.
Store staff can then view that information in real time and collect analytics, allowing them to see areas of the F&F department where tagged items have been misplaced, where shelves need restocking, or which displays are resulting in the highest volume of sales.
Employees can even use the LCD screen on the front of the robots to see the data that is being captured for themselves, or to display the face of a staff member who is remotely operating the robot when it is in semi-autonomous mode.
That function allows individuals to manually control the robot's movements within a store, while keeping track of where they are moving the robot via internal cameras installed within the robot.