Photo sharing app Snapchat will allow users to send money to each other as it enters the increasingly competitive social commerce market.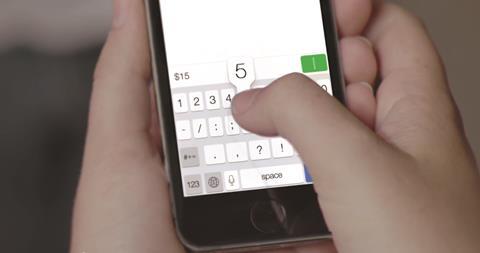 Snapchat has partnered with payments start-up Square, the business set up by Twitter co-founder Jack Dorsey, to launch the Snapcash service, which is being tested in the US first.
Users are able to send money to each other by swiping into Snapchat's chat function, typing the dollar sign, entering an amount and then hitting a green button.
In order to use the feature, both the sender and recipient must have registered their debit card details within the app.
Bram Meuleman, strategy director at media agency Carat, said the development will allow retailers to more accurately target users with marketing activity.
Meuleman said: "Partnering with Square means that, between them, they have a far more well-rounded picture of users: Snapchat's IP location and phone numbers data complemented with real name, address and payment details from Square Cash.
"This means that Snapchat can service for more targeted ads - ads that are relevant to users' interests and actual location. And the payment info helps them prove return on interest far more easily."
Snapchat, whose photo messages are particularly popular with teenagers, has reassured users debit card information will be stored securely by Square.
In a blog post it said: "We set out to make payments faster and more fun, but we also know that security is essential when you're dealing with money.
"Square has a ton of experience in this area and our teams have been hard at work to make Snapcash a great experience for everyone."
Reassurances come after millions of Snapchat users had their usernames and phone numbers compromised by a cyber attack at the beginning of the year.
Users of the service need to be 18 or over and will be able to access a permanent record of transactions within the app to keep track of payments.
Rival social network Facebook is also making moves into social commerce and this June poached PayPal head David Marcus to run its Messenger chat app business and look at integrating payments into the business.