Online sales increase 15% in January
Figures driven by a 96% surge in purchases made via mobile
Online alcohol sales drop 2% after Dry January effect
The rate of growth in online sales more than doubled in January compared to last year, driven by consumers shopping on their mobiles.
Online retail sales jumped 15% last month according to the IMRG Capgemini e-retail Sales Index, compared with a 7% uplift in January 2015.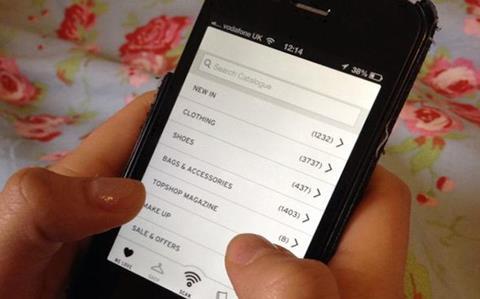 Etail purchases made via smartphones almost doubled, surging 96% year on year. That compared with a 26% increase in m-commerce sales in January 2015. Sales made through tablets grew just 13% in comparison.
Online sales of electronics jumped 15% – its highest growth since November 2014 – but alcohol reported its worst performance since February 2014 as participation in Dry January drove sales down 2% on the year and 65% on a monthly basis.
Clothing sales also advanced 15% on the year, while accessories posted its lowest ever annual increase of 12%. That marked the first time that growth in the category had fallen below the overall e-Retail Sales Index figure.
Black Friday effect
IMRG Capgemini said the "strong performance" of ecommerce websites suggested that the 'Black Friday effect', which sparked a downturn in sales growth during the first quarter of 2015, will not be repeated in 2016.
It added that the 'Black Friday effect' may have been "a blip" last year and suggested that other factors, such as the uncertainty surrounding the general election, may have played "a significant role" in stunting online sales growth at the start of 2015.
Capgemini retail insight and data specialist Richard Tremellen said: "As we settle into the New Year, with the busy festive period behind us, the retail sector will be relieved to see such impressive results. It's a strong indication that consumer confidence is continuing to grow and puts us in a good position for a strong 2016.
"The sustained growth of sales via smartphones in January also demonstrates the progress retailers have made in developing the customer experience on their mobile platforms."
IMRG chief information officer Tina Spooner added: "The divergence between the use of mobile devices is becoming increasingly apparent – growth rates via smartphones surged 96% year on year, with confidence in using them for shopping most likely boosted by the design shift toward larger screens, together with improved retailer mobile sites."