Elevaate, the retail venture co-owned by Kiddicare founder Scott Weavers-Wright, has won a $1.2m (£770,000) investment from Notion Capital.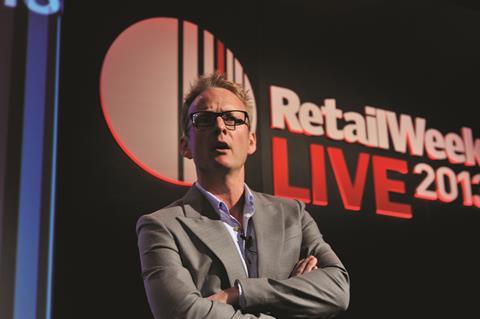 The cloud-based platform, which launched earlier this year, enables retailers to choose pages on their ecommerce sites that will act as the digital equivalent of in-store merchandising.
The dedicated merchandising areas can feature either on the website's landing page or other pages, mirroring the front window and end-of-aisle promotional spaces in-store.
As well as Weavers-Wright, Kiddicare former head of digital development Simon Harrow and former head of multichannel Ken Platt are behind the venture, which received an initial investment of $1.2m (£770,000) from Notion Capital in March.
Elevaate chief executive Harrow said: "Elevaate has been built from the ground up for retail in the digital age. We've built an incredibly talented team of seasoned retailers that understand the challenges facing the industry. We're excited to be working with Notion Capital on building a scalable enterprise class solution that can address those issues."
Since its launch, Elevaate said over 10m products had been served through the platform.
Chris Tottman, partner at Notion Capital, said: "Digital retail is a hot topic and Elevaate is a cloud platform built to scale globally as it transforms a retailers' ability to recognise new growth in their digital channels while creating tangible benefits for customers and suppliers."
Earlier this year Elevaate jointly won the Pitch Perfect final for start-ups at Retail Week Live 2015.