House of Fraser is rolling out beacon technology in mannequins at the retailer's click-and-collect store in Aberdeen.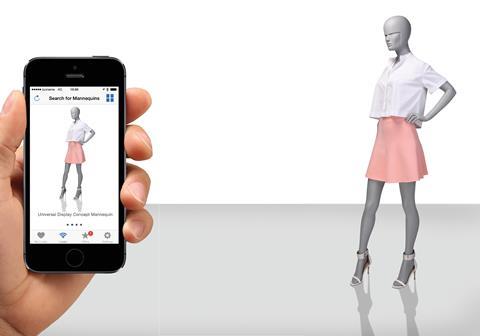 House of Fraser is trialling VMBeacon technology, enabling it to send offers to shoppers' mobile phones as they walk past the mannequins.
Beacon technology uses low energy bluetooth to communicate with shoppers' phones, which works in a similar way to wi-fi.
The technology is also being trialled by shirt retailer Hawes & Curtis at its London store and department store Bentalls in Kingston.
The beacons will be able to communicate information about the clothes each mannequin is wearing, as each beacon can be programmed to send out different information.
Customers will need to download an app from technology and design company Iconeme, which is providing the technology, before they are able to receive information from the beacons.
When a customer with an Iconeme app is within a 50-metre range of a mannequin, they will receive an automatic alert about the content they can access.
This includes details about the clothes and accessories displayed, such as price and links to purchase the items directly from the retailer's website, or where they can be found in the store. Shoppers can also see more detailed photos and descriptions of the products plus save looks for later, share with friends and access additional offers and rewards.
Andy Harding, executive director for multichannel at House of Fraser, said: "We are always looking at ways to integrate new and innovative technology to help maximise customer shopping experiences. With such demand from mobile devices, it's important we continue to bring new technology to our stores."
House of Fraser has extended its partnership with cloud software company eCommera for three additional years to 2017. The department store has worked with eCommera to design its 'mobile-first' website, which launched in February.