French department store retailer Galeries Lafayette has adopted new software to help optimise the way it reaches its customers online and in stores.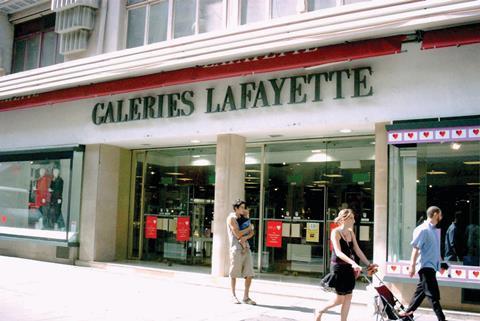 The retailer has signed up with San Francisco-based omnichannel personalisation specialist RichRelevance to bring in a range of new techniques to target customers more accurately and improve the shopping experience, including bringing in hand-held devices for store staff.
RichRelevance is already used in the UK by Marks & Spencer and John Lewis, which went live with the software in February last year after a trial the previous Christmas.
The software provides data to enable retailers to target customers with tailor-made recommendations, and analyses shopper behavior to help them respond to changing in-store habits. The software's designers say that it also significantly increases average order value (AOV) by providing targeted campaigns and marketing material for shoppers.
RichRelevance EMEA managing director Nicklas Larsson said: "Galeries Lafayette is an iconic brand recognised worldwide for high fashion, quality, variety and service. We are delighted to be selected to partner with Galeries Lafayette to achieve ongoing innovation in the key area of personalisation."
Galeries Lafayette Group operates over 65 stores worldwide, including its iconic Paris flagship on Boulevard Haussmann. It was founded in 1893 as a Paris haberdashery.