French grocery giant Carrefour has begun offering customers access to their shopping lists and loyalty cards via smartwatches.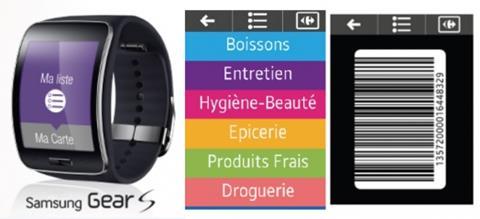 The retailer said the C-où mobile app was developed in partnership Publicis Shopper and Think&Go. It allows customers to create a shopping list on their Samsung smartphone and then the list will appears on the shopper's smartwatch.
The list is organised by category – beverages, beauty, health care and groceries. Shoppers can check it and update it as they shop.
The app is available to all customers at Carrefour's Villeneuve-la-Garenne store who have a Samsung Gear S smartwatch and a compatible Samsung smartphone. It plans to roll out the app to all Android smartwatches in the next few months.