Argos has rolled out a voice shopping service for Google Home devices that enables shoppers to order click-and-collect items.
The retailer will allow customers to reserve 20,000 products across its range using Google's voice-enabled device or the Assistant app on their phones. They will be able to pick up their items later that day at more than 850 of Argos' stores.
To read Retail Week's special report, Finding your voice, on how voice technology will transform your business click here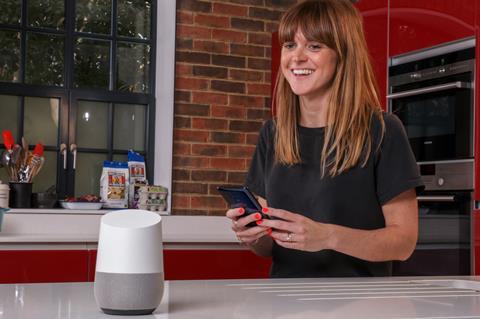 Customers will also be able to use the voice shopping capabilities to check product availability and search for products across the retailer's range.
However, they will still need to confirm their orders on Argos' smartphone app for the purchase to be processed.
Argos is the first non-grocery retailer to launch voice shopping capabilities in the UK following both Ocado launching a shopping skill on Amazon's rival Alexa device and Tesco launching with Google Home last year.
Argos chief executive John Rogers said: "Voice technology has the potential to revolutionise how we shop in the future. Digital home assistants have soared in popularity over the past year and people are increasingly looking to their smart devices to help with the smooth running of their lives.
"Argos is a digitally led business at the forefront of technology and it's really exciting that we are harnessing the simplicity of voice ordering with the convenience and popularity of click and collect to make our customers' lives easier. We predict that the voice shop service will be a big hit and we will develop and refine the offer further as we get feedback from our customers."