Apple Pay has got off to a "strong start" since the contactless payment service launched last autumn, said chief executive Tim Cook.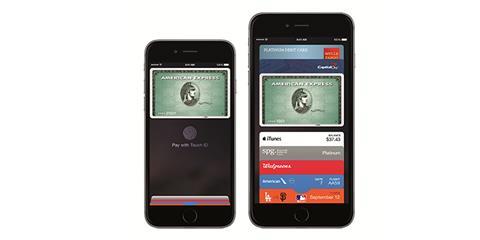 He said that Apple Pay makes up more than $2 out of every $3 spent on all purchases using contactless payment across the three major US card networks after launching on October 20 last year.
In merchants that accept Apple Pay, the rate is even higher. Cook said: "[Food chain] Panera Bread tells us Apple Pay represents nearly 80% of their mobile payment transactions, and since the launch of Apple Pay, Whole Foods Market has seen mobile payments increase by more than 400%."
Apple said that point-of-sale suppliers are seeing "unprecedented demand from merchants".
It has rolled the service to more than 200,000 payment kiosks, parking meters, laundry machines and vending machines through a partnership with USA Technologies. "We are more confident than ever that 2015 will be the year of Apple Pay," said Cook.
Apple Pay works using near field Communication. Consumers hold their iPhone near a contactless reader and confirm the purchase using fingerprint recognition on the phone.
Record profit
The comments came as Apple smashed the record for the biggest quarterly profit in history. It reported quarterly profit of $18bn (£11.8bn) over the period ended December 27, compared with $13.1bn (£8.6bn) in the same period last year. Revenue jumped to $74.6bn (£49bn) from $57.6bn (£37.9bn) last year.
Apple Pay is forecast to launch in the UK this year, but there have been reports that talks with retailers and banks are proving difficult, with one major UK bank alleged to be "uncomfortable" with how much personal and financial data Apple wants to collect about its customers.
An Apple spokesperson emphasised to Retail Week that it has not announced any timescales or partner details for countries outside of the US at this time.