PAID FOR POST
The Hermes Supply Chain Blog on Retail Week
Hermes chief executive Martijn de Lange on how to keep up with the consumer in the year ahead.
As we embark on a brand new year, the home delivery sector must continue to prioritise the overall consumer experience provided to online shoppers, as it looks to further support the retail industry ahead of another 12 months of sustained growth.
I firmly believe that 2018 will once again be the year of the customer. At Hermes, we recognise the focus of our business needs to be the end-to-end experience we give to consumers on behalf of our clients.
Our research tells us that customers want their experience with us to be easy, professional and relevant to their lifestyle. They want to be kept informed and they want to feel valued.
Therefore, we are changing the way we are thinking and listening more to the end consumers in order to meet their demands on a different level.
Of course, it will be important to understand how these demands will continue to evolve, and during 2018 I am certain there will be increased emphasis on 'free, fast or now'.
Free: our consumer research suggests that 'free deliveries' are the priority for customers in 60% to 70% of all deliveries.
Fast: 30% to 40% of consumers prioritise speed. Next day is predicted to increase by 20% year on year in the coming three years as retailers speed up delivery, but price pressure will continue to affect the revenue opportunities due to the intense competition and excess capacity outside of peak*.
Now: 21% of 18 to 24 year olds say they are likely to pay for same-day delivery, according to ecommerce agency Ampersand.
Therefore, retailers and their delivery partners must continue to prioritise the development of unique and convenient technology, similar to how we integrated our tracking solution with Amazon Alexa and Google Home last year.
In many ways, we have had to adjust from being a logistically focused company to a digitally focused company over recent years, so we can quench the consumer's thirst for up-to-date information and the ability to interact with us in a seamless manner.
Across the retail and supply chain sectors, 2017 will be remembered as a year for innovation, and it is important that our industries continue to invest in order to deliver an exceptional experience for the consumer.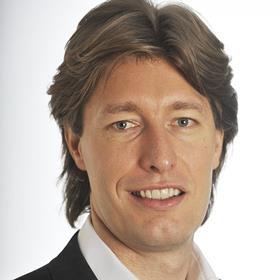 This will leave us in the best possible position to take advantage of the exciting opportunities that lie ahead over the next 12 months.
Martijn de Lange is chief executive of Hermes
*Sources: Hermes UK, IMRG/Metapack market report 2017, The Apex Insight Report 2015/2016.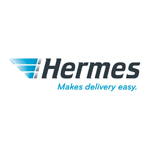 Hermes' vision is to be the carrier of choice for every end customer in the UK. The company currently delivers parcels on behalf of 80% of the country's top retailers and etailers.