PAID FOR POST
The Hermes Supply Chain Blog on Retail Week
Next revealed this week that it had quietly launched an unlimited next-day delivery subscription.
The pass, named Next Unlimited, follows in the wake of Amazon Prime and Asos Premier and sits between the two in price.
For £20 a year, Next Unlimited shoppers receive next-day delivery on all orders, be it clothing or products for the home.
This compares to just £9.95 a year for unlimited next-day delivery for Asos Premier customers and £7.99 for Amazon Prime users (although Prime offers benefits ranging from film, TV and music streaming as well as unlimited photo storage on Amazon Cloud).
Margin erosion vs. customer loyalty
Some might question why Next, which charges £3.99 for standard delivery, would offer a premium next-day service that can be used and abused infinitely for the paltry sum of £20.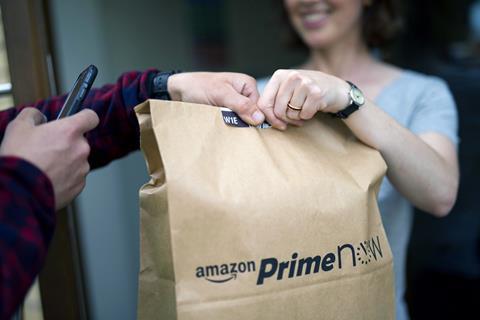 There is a cost attached to fulfilling orders. Research from strategy consultants OC&C shows that a purchase delivered to a customer's home can cost retailers between five and 23 times more than the same purchase made in store.
Users of delivery subscriptions also tend to return products more often, adding more cost into the fulfilment process.
However, these passes also dramatically boost the frequency a customer shops at a retailer.
For example, Amazon Prime members spend about 4.6-times more than standard Amazon shoppers, according to a recent Morgan Stanley survey.
The bank also found that 40% of Prime subscribers spend more than £800 on Amazon annually, compared to just 8% of those without a subscription.
Asos founder Nick Robertson once told me that he would give customers its Premier service for free due to the loyalty he derives from it, however, he didn't want them to think of it as worthless.
If you think you've paid for a premium delivery service, you tend to get your money's worth - I speak from personal experience. As an Asos Premier user, the etailer was my first port of call for all fashion buys largely due to the unlimited next-day delivery I'd purchased.
My Asos Premier subscription lapsed in November. Since then, I haven't made a single purchase on Asos.
Scope for more subscriptions
Along with Next's credit offer, Next Unlimited is another tool that will build loyalty with its core customer.
I think it's a shrewd move and one I expect others to follow.
Of course, a delivery subscription is not appropriate for every retailer. For starters, you must have a slick, efficient delivery proposition and a high-frequency business model. But for grocers and department stores, there is definitely a case for it.
Delivery is such an important element of shopping journey evidenced by the fact that six in ten online customers abandon their baskets when getting to details about the last mile, according to OC&C.
Given this, shouldn't more retailers be using their delivery prowess to cultivate loyalty?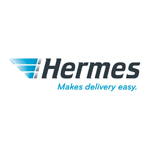 Hermes' vision is to be the carrier of choice for every end customer in the UK. The company currently delivers parcels on behalf of 80% of the country's top retailers and etailers.