Online sports retailer Kitbag makes its first foray into bricks and mortar today with a pop-up shop to celebrate this year's football World Cup.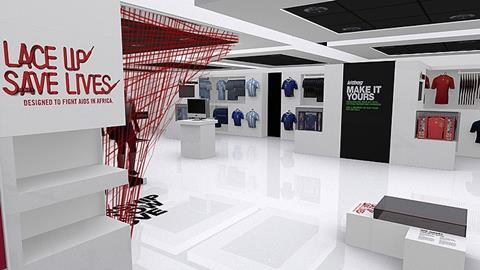 The 7,000 sq ft store, in Manchester's Market Street, will open for 90 days until the end of the tournament.
Kitbag managing director Ray Evans said if the opening goes well it would look at opening flagship stores in key locations.
He ruled out opening a large chain of shops but said there were "six or seven" cities where a shop offering high-end merchandise could work.
"Sports retail stores on the high street need to be woken up; they all look the same," he added.
Kitbag, owned by Findel, will also have computers in the store so shoppers can order and pay for Kitbag's full online range.