Sports Direct owner admitted staff had been paid "below minimum wage" due to searches and bottlenecking.
Ashley said he would be open to independent review of working conditions at the Shirebrook warehouse being conducted.
The retail tycoon revealed he had "100% wanted to buy BHS".
Sports Direct owner Mike Ashley said the retailer must "pull its socks up" after admitting that warehouse staff were paid below minimum wage.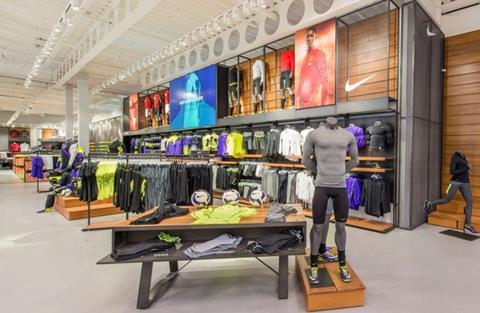 The retail mogul gave an impassioned testimony at today's parliamentary hearing investigating working conditions at the sporting goods retailer's Shirebrook warehouse.
Ashley conceded that there was "a specific bit of time when we were paying workers below minimum wage" due to bottlenecking when staff were searched entering and exiting the site.
He said that the retailer had "been a victim of its own success" and compared managing the business to "being on a tiny inflatable one day and the next day you're on an oil tanker".
However, Ashley insisted that no one else was to blame for Sports Direct's failings, as allegations ranged from sexual harassment to disproportional docked pay for late arrivals.
Ashley admitted staff were previously deducted 15 minutes pay for being just one minute late – a policy that Ashley said was "unacceptable" and has now been changed.
"I am responsible for Sports Direct's biggest success and biggest failings; the buck always stops with me," Ashley told members of the Business, Innovation and Skills Select Committee today.
The retail tycoon was grilled by 12 MPs and his responses veered between agitated and contrite.
While he admitted that he "was probably not the best person" to conduct a review into working practices at the retailer's Shirebrook warehouse due to his inability to be objective, he labelled questions about why the majority of his workforce were not on permanent contracts "unfair".
"It would have been impossible to grow at the pace that we have as a business without contracted workers," he insisted.
Ashley said he was open to an independent review of working conditions at Shirebrook but would not agree to have trade union Unite conduct the inquiry, saying it would turn the investigation into "a media battleground" and serve its own agenda.
"I believe I can do a better job for the people of Sports Direct than Unite. I would hope this view is shared by my employees," he said.
But he admitted: "I am not the right person to conduct this review because I am not an expert in every area of employment.
"There could be other people who could be better qualified, but I felt in the short term I would be the person who was able to make the most difference."
Ashley said he wanted to create a working environment that he would be happy for his children to work in, and said the retailer needed "to pull its socks up" to achieve this.
Despite the breadth of allegations thrown at Ashley, he revealed to MPs that he had wanted to buy BHS when asked by Wright.
"That's why I can't be city-trained, you ask me something and I'll want to respond," said Ashley.
"I 100% wanted to buy BHS," he declared, adding that he had seen the department store retailer as "the most logical partner" for Sports Direct and one that could have delivered "extreme value" to customers.
Ashley appeared before MPs today after a prolonged negotiation with the Business, Innovation and Skills Committee chairman Ian Wright.
The billionaire was formally ordered before MPs in March and initially dismissed the inquiry as "showboating" before offering a conditional acceptance to the invitation.
However, negotiations over his attendance broke down despite lengthy correspondence with Wright after he declined Ashley's invite to visit the warehouse in question the day before the scheduled hearing.
As recently as last Friday, Ashley said he would not attend the inquiry on account of his lawyer being unavailable before reversing his decision yesterday.
Sports Direct working practices have come under scrutiny following a Guardian investigation that found workers in the retailer's warehouse were allegedly effectively working below the minimum wage and were being subjected to extreme levels of searches and surveillance.