Sports Direct is mulling a move to sell more of its struggling brands as boss Mike Ashley bids to create a more upmarket business.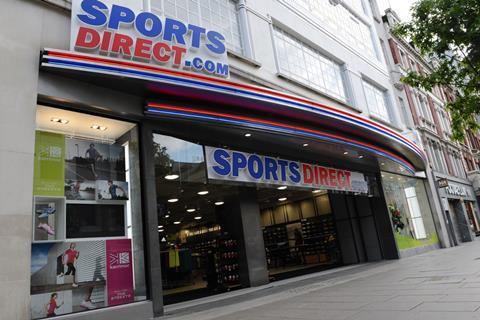 The under-fire retailer sold tennis brand Dunlop last month in a £112m deal as part of its drive to prioritise its core UK business and relationships with third-party brands.
Sports Direct admitted it did "not currently have the bandwidth to develop and manage international brands simultaneously".
Ultimately, founder Ashley wants to focus on stores and transform Sports Direct into "the Selfridges of sports retail" by focusing on more upmarket brands.
Analysts have suggested that Kangol, Everlast and Lonsdale could be the next brands on the block as Ashley bids to breathe new life into the business and rejuvenate ailing sales.
'At the right price'
And a source close to the situation told The Telegraph that any of Sports Direct's 28 sports and lifestyle brands would be sold "at the right price."
It comes after Ashley told investors at Sports Direct's AGM back in September that he wanted to improve relationships with global brands such as Adidas and Nike.
He told shareholders: "We have to be more respectful of brand equity."
The business has recently redirected investment into its Flannels fascia, which sells luxury fashion brands including Michael Kors and Gucci.
Last April, Sports Direct splashed out £108m to acquire the freehold on a prime property on Oxford Street, which it plans to turn into a flagship Flannels store.