Consumers feeling squeeze but it is not all about price, IGD hears.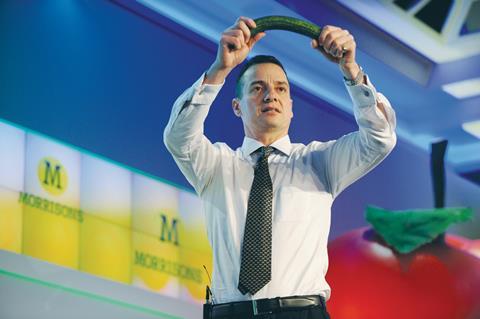 Hard-pressed shoppers will strive to stick rigidly to their budgets over the next six months, the IGD convention heard this week.
As more than half of consumers check the price of every item they put into their baskets, 40% are also more likely to stick to a set expenditure, IGD research revealed.
Morrisons chief executive Dalton Philips used a cucumber, which he bent to snapping point, to illustrate consumers being squeezed "at both ends" by rising costs and spending constraints.
He said: "The customer is at a tipping point, which is changing how people shop." He maintained that retail success would come from "relevance and affordability" but that price alone would be insufficient because consumers also want quality and value.
As grocery volumes fall IGD chief executive Joanne Denney-Finch said: "People are calling this the great correction and no one knows how long it will last."
She said that the organisation's ShopperTrack programme had revealed four shopper priorities, topped by the hope that retailers would help them keep to budget.
However, they had "strong preferences" about how that should be done. "The biggest no-no is reformulating products to keep to a price point," she warned. "They understand real value, especially in times of austerity.
"What shoppers do want is more information to stay in control. They'd like advanced notice of special offers, a way to keep a running total as they shop and consistent information across a category to make products easy to compare."
She said consumers also want to see "more price discounts replacing multi-buys" as they seek to cut waste.
Tesco chief executive Philip Clarke said that the retailer's Big Price Drop would help customers. At last week's interims Tesco flagged that second-half UK profits would be flat but Clarke maintained this week: "Sometimes you need to put aside pursuit of profit in a market in order to get in tune with the nation."
Asda chief executive Andy Clarke, who said at the event that recently acquired Netto stores are trading 45% up following conversion, was confident Asda would do well in continued harsh conditions.
He said: "We operate for less and we sell for less. We've made big strides on quality."
As he prepared for the launch of Brand Match on Wednesday, Sainsbury's group commercial director Mike Coupe agreed that price is a key appeal but insufficient on its own in an era of price transparency. "Trust in an established brand is a big factor," he said.