Shop price inflation reached its lowest level for 16 months in December, as retailers heavily discounted electrical goods, clothing and footwear in the run up to Christmas, the British Retail Consortium (BRC)- Nielsen Shop Price Index found.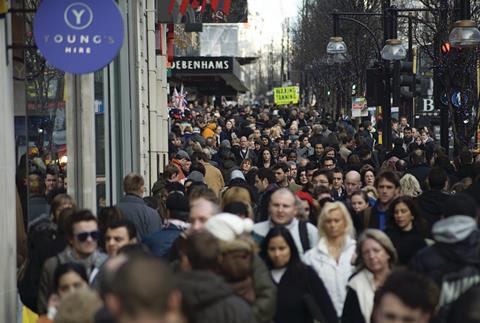 Non-food inflation fell to a two-year low to 0.3% but food inflation rose 4.2% driven predominantly by the ambient food category, which rose to its highest level of inflation for three months, at 5.9%. Upward pressure came from both non-alcoholic and alcoholic beverages.
But as 2012 is expected to remain challenging, more promotional activity will be necessary among supermarkets and electrical retailers to protect market share and increase sales momentum, the BRC said.
"The Government's official measure of inflation's running at nearly 5% as businesses and householders battle with soaring utility and fuel bills," BRC director general Stephen Robertson said.
"In this climate, retailers deserve credit for keeping costs down. Stiff competition throughout the sector resulted in a blizzard of promotions and discounts ahead of Christmas which will have been a particular help to families facing falls in their disposable incomes."
Women and children's clothing pushed inflation down in the month, helped by footwear and clothing accessories, which reported deflation rates above 2% as a result of cotton prices easing and promotional activity among retailers. Baby-wear was the only inflationary category in the month.