Marc Bolland is "absolutely the right man" to become chief executive of Marks & Spencer, executive chairman Stuart Rose insisted, hinting that the retailer may be poised for a period of radical change.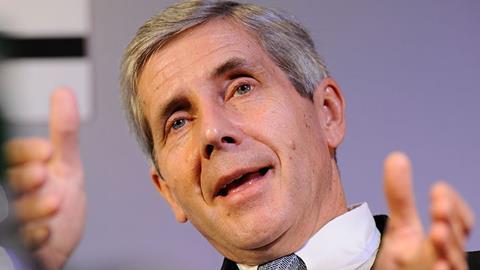 Rose said that he is leaving M&S - "probably a little earlier" than the latest possible date at the end of July 2011 - in a much stronger position than he found it and flagged the possibility of a move into a plethora of new goods and services.
"We needed someone who can grow the business, and Marc has international experience, brand experience, and proven experience in running a business. He ticks most boxes and at the end of the day we chose the best possible candidate," Rose told delegates at the Retail Week Conference.
He said that experience would give M&S the opportunity to become a "brand umbrella" selling new goods, such as branded cosmetics, or services, such as telecomms. Rose said that if he were joining the business today, that would be the direction he would take it in and gave Tesco as an example to aspire to.
He expects the growth of online sales to transform the purpose of shops but insisted physical stores have a long term future and are a business strength. Rose said: "It may be you don't have racks of blouses. You might have a post office, a cafe, a place for online deliveries to be made. You'll still have an M&S store but it won't be a traditional M&S store."
Discussing his legacy at Marks & Spencer, Rose highlighted improvements that have been made during his tenure, saying that in 2004 it was "a mess, and on the brink of disappearing".
Having invested in "bricks and mortar, clicks and mortar and people", he said, "the big test for the new CEO is to look at how to move it forward".