PAID FOR POST
More voices from the retail industry
With home-working and online shopping now the new normal, Heather Rogers, senior director of ecommerce at Blackhawk Network Europe, believes the gift card market is a huge untapped source of revenue.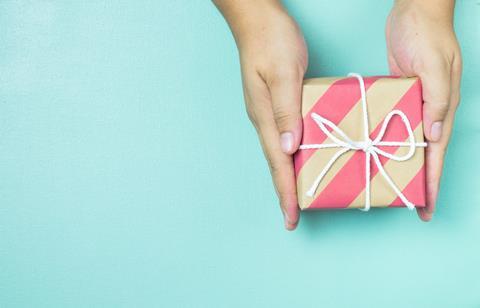 High street brands have faced one of their biggest challenges over the past year.
In this rapidly changing time, it's even more important to ensure that retailers have a relevant online gift card programme. This will help their business not only drive sales, but also engage with new markets to increase customer acquisition.
A successful gift card programme can be a real asset to your brand, allowing it to stay agile, profitable and focused – even in difficult times.
Double-digit growth
Gift cards are a brilliant, but often underrated, way to drive revenue. In 2019, GlobalData projected that the UK gift card market was set to grow 24.7% by 2025, with a total value forecast of £8.71bn.
"More than 60% of consumers spend a higher amount than the gift card value"
With the unforeseen increase in working from home and online shopping due to the pandemic – Blackhawk Network has seen a 400% growth in digital gift card sales on some brands over the past 12 months – this value estimate is highly likely to increase significantly.
Beyond the initial purchase value, gift cards also have additional financial benefit.
Research released by the Gift Card & Voucher Association found that more than 60% of consumers usually spend a higher amount than the value of the gift card.
On average, the overspend is £24.30 – not an amount to be ignored.
Five reasons why gift card promos work
At Blackhawk Network, we strongly encourage our retail clients to use gift cards in promotions. Whatever the business objective, gift card promotions can:
Encourage customers back into stores post-lockdown – buy a £50 gift card, get 20% off
Capitalise on seasonal events throughout the year – gift cards have been the number-one requested gift at Christmas for the past 13 years
Drive sales peaks in quieter times – with free shipping or a product incentive
Acquire new customers with split-card gifting – for every £50 gift card purchased, receive a £5 gift card to use as a referral
Pay compensation to customers – the most obvious way to keep money in your business
Based on our own experience of promotion success, we have developed a report to help retailers better understand the compelling benefits of using gift cards in promotions.
Download our report today to find out more.
Heather Rogers is senior director of ecommerce at Blackhawk Network Europe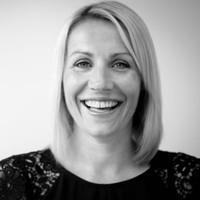 With extensive experience in the sales and customer engagement industry, Rogers has dedicated the past 20 years of her professional career to selling products and solutions she believes in while building fantastic relationships with her customers.
Rogers has previously worked for Sodexo, where she led the sales team and helped to create solutions that improved brand loyalty for customers.
Since moving to Blackhawk Network in 2017, Rogers is responsible for the team at Blackhawk Network Europe providing first-class rewards and incentives to clients such as Tesco and Morrisons, their customers and their employees, driving performance improvement and revenue.

Blackhawk Network delivers branded payment programmes to meet our partners' business objectives. We collaborate with our partners to innovate, translating market trends in branded payments to increase reach, loyalty and revenue. With a presence in more than 26 countries, we reliably execute branded payment programmes in more than 100 countries worldwide. Join us as we shape the future of global branded payments. Blackhawk Network is headquartered in Pleasanton, California.