PAID FOR POST
More voices from the retail industry
With the pandemic irreversibly altering the retail sector, particularly when it comes to all things digital, Citrix's Gerard Lavin explores how retailers can capitalise on the changes.
If digital transformation has been on the retail agenda for some time, the pandemic has forced it to the very top.
Covid-19 altered the landscape virtually overnight, compelling retailers to embrace digital technologies and rapidly reassess their operations.
And while many of the solutions may initially have been created as temporary measures, there's a feeling now that changes will be long-lasting – forcing a new imperative to future-proof operational infrastructures.
"With these issues now front of mind, retailers are beginning to envisage a new era for retail, with digital at its heart"
But if the pandemic was a catalyst for rapid digitisation, it also surfaced issues that have been weighing on the minds of retail executives for some time: the rise of ecommerce and the role of the physical store, data security, supply chain efficiency, sustainability and, of course, customer and employee experience in light of ever-changing expectations.
With these issues now firmly front of mind, retailers are beginning to envisage a new era for retail with digital at its heart.
Investing in a secure digital environment to underpin and unify all aspects of commerce will be the key to industry resilience, agility, security and growth.
By rebuilding retail on a digital foundation, retailers will reap far-reaching benefits, including:
Accelerating the organisation with future-ready IT. As retailers look to invest in advanced technologies and innovations – including AI, virtualisation and data applications – having the right digital infrastructure in place is becoming increasingly critical. The ability to ensure always-on connectivity, to turn services on and off with ease, to facilitate collaborative business models and joint ventures – and to do it all with guaranteed security – is now front of mind for many retailers today.
Empowering secure, distributed work and protecting consumer trust. A hybrid working environment is the future, but how to secure it is the number one question. With most apps delivered as SaaS (software as a service) or hosted in the cloud, balancing user experience with security is increasingly difficult. And with heterogeneous device type and ownership models on the rise in many businesses, organisations need a modern and comprehensive approach to protect against threats while supporting device choice.
Improving the employee experience for a better customer experience. Digital transformation brings with it far more than just technological change. It can enable changes to processes and cultures, which – just as much, if not more than new technologies – can have a positive impact on efficiency, productivity, engagement and wellness. The best digital solutions will allow organisations to work smarter, ensuring employees have everything they need to do their best work regardless of location, device or network, in order to deliver a better customer experience.
There's no question that the post-pandemic recovery will be a slow process.
A survey by Forrester predicted that it would take four years for retail sales figures to overtake pre-pandemic levels.
But right now, there's an overwhelming consensus that if the industry can capitalise on the changes that have been forced upon it and emerge from the other side free from legacy systems, practices and mindsets, the future for retail is a bright one.
Gerard Lavin is chief technology officer for EMEA at Citrix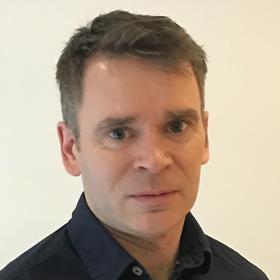 Lavin joined Fortnum & Mason's chief transformation officer Jon Weg to discuss how to align talent and technology at RWRC's Tech Week last year. To watch this session on demand, click here.

We empower people to do their very best work. With the right digital workspace technology, there's no limit to what you can achieve.