PAID FOR POST
More voices from the retail industry
As retail constantly evolves to provide consumers with personalised digital experiences, Citrix's Christian Schwendemann asks whether the industry is ready for a new way of thinking.
Hybrid retail has been a buzzphrase in the industry for some time. And while for some it brings to mind elaborate web stores in the VR metaverse, for others the hybrid model is happening right here, right now and in real life. Here's why:
Customers are driving the agenda
Shopping habits have irrevocably changed.
Customers now want to both browse and close the deal how, where and when they choose.
Retailers are being forced to consider new operating models that pivot between online and in-store, to offer multiple fulfilment possibilities.
In addition, they're having to rethink how the customer experience can become more personal and tailored in a digital world.
With an unprecedented amount of digital retail possibilities, it's essential to become the trusted, digital store next door.
"From the grocery retailer offering click and collect to the luxury brands offering personal in-store shopping appointments booked online – the lines between traditional and online retail are blurring"
Chatbot, live chat and real-time messaging functions are becoming commonplace as retailers seek to reflect the real-time, personalised store experience to entice buyers to close an online deal.
Virtual and augmented reality technologies are rising to the fore, with car manufacturers leading the way in leveraging AR both in-store and online to drive sales conversions and increase on-sales.
From the grocery retailer offering click and collect, or the fast-fashion brand providing browse-online/try-in-store services, to the luxury fashion and beauty brands offering personal in-store shopping appointments booked online – the lines between traditional and online retail are blurring.
Retailers are striving for sustainability gains
Almost every retailer now has a commitment to achieving sustainability within their organisation.
For a long time, sustainability was evaluated solely in terms of product life cycle and supply chain but retailers are now starting to consider how their IT infrastructure can make a positive contribution to their overall sustainability.
Services such as click and collect dramatically reduce reliance on packing and delivery services, for example.
Browsing online then booking a personal shopping slot negates the need to pick, pack and send purchased goods – or unpack, clean and restock returned goods.
There is recognition that integrating the right technologies can create efficiencies at both logistical and personnel levels.
IT teams may long have called for the adoption of flexible cloud services to reduce redundancies in their data centres – but now the industry is acknowledging at the c-suite level the potential for cloud technologies to reduce costs, simplify workflows, improve efficiencies and ultimately deliver a better customer experience.
Employees need seamless, real-time, multi-platform access
As customers start to expect a hybrid experience, so will employees – and HR teams are asking 'how do we enable someone from day one?'
With an increasingly dispersed workforce and an ever-more complex blend of solutions and data sources, there is a growing need for employees to have fast, seamless access to information, tools and tasks in one centralised location.
Retailers are now looking to cloud solutions to allow employees to collaborate with colleagues easily, share data and content quickly, and communicate with customers on multiple channels – whether that's in person, online or via email, phone, messaging apps or social media.
There is also a consensus that to enable employees effectively, solutions cannot be bound by device type.
The big question – are you ready?
It is clear there is huge potential for hybrid retail to improve the customer and employee experience, increase efficiencies and deliver sustainability gains.
But in an industry that has long relied on bolting new apps, software and services to legacy systems, harnessing the opportunities presented by new and ever-changing technologies can be a challenge.
"With cyberattacks a real and ever-present threat, are retailers doing enough to protect theri systems, apps and data?"
Retailers must ask: do we have the right foundation to deliver this in a secure manner?
Is our infrastructure flexible enough to scale out, automatically and autonomously, to handle sudden load changes, such as if there's a web security incident, or if our stores need to close again?
With cyberattacks a real and ever-present threat, are we doing enough to protect our systems, apps and data?
And, of course – when we're ready to open our fancy new store in the metaverse – will we have everything ready to support it back in the real world?
Christian Schwendemann is the go-to-market strategy manager EMEA at Citrix.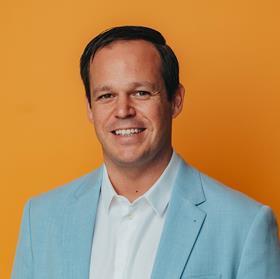 We empower people to do their very best work. With the right digital workspace technology, there's no limit to what you can achieve.
View full Profile