PAID FOR POST
More voices from the retail industry
The Chinese beauty market is one step ahead with its innovative and exciting approach. Alibaba Group's Zarina Kanji examines how UK retailers can learn from key players in this industry.
Chinese consumers have long prioritised health, and the wellness economy in China is now the second largest in the world, valued at $683bn.
This market is constantly evolving and the latest trend – edible beauty – doesn't look to be going away anytime soon.
One of the reasons is that Chinese consumers take a preventative approach to their healthcare and will search for products that contain a specific ingredient or targeted solution that is functional, healthy and convenient to integrate into everyday life.
Chinese consumers are also open to trying out new trends and testing innovative solutions, incorporated into everyday routines.
From plant-based protein shakes to sleep gummies for a better night's sleep, and from niacinamide breadsticks for skin brightening to collagen jelly shots for energy, brands are constantly looking at new ways to innovate their product offering.
"It's important to know exactly what is front of mind when it comes to consumption habits in China"
Holland & Barrett has been getting in on the act, with its skin, hair and nail capsules proving popular among Chinese shoppers.
The health and wellness retailer demonstrates how engaged consumers in China are with finding reputable beauty supplements, and how it pays to adapt your offering to suit the versatile Chinese consumer market.
Using this growing trend as an example, there are a number of ways UK retailers can learn and take on board when considering Chinese expansion.
Embrace innovative tech. With technology at the core of the future of health and wellness in China, it's important to embrace the latest tech innovations to stay ahead. Use platforms that enable you to test and learn what works for you. Livestreaming can be a useful way to help consumers better understand your brand.
Tap into the trends in your sector. Chinese consumers are internationally minded, attracted by the quality ingredients and provenance of European products. To capitalise on this, it's important to know exactly what is front of mind when it comes to consumption habits in China, so that UK brands can then adapt their offering and approach accordingly to stay ahead of the curve. The label of British brands already has significant prestige, giving UK retailers that one-step-ahead advantage.
Learn by doing. When exporting to China, there is never a better time than 'now' to enter. Once in the market, it's easy to gain insights quickly – whether that's selling via livestream and gaining immediate feedback or creating key opinion customer groups through which brands can gain insights on how to localise to the Chinese market.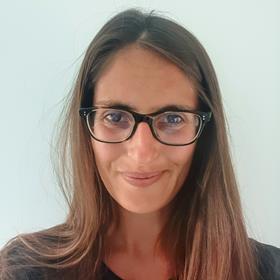 Zarina Kanji is head of business development and marketing for Tmall Global at Alibaba Group, UK and Nordics

Alibaba Group's mission is to make it easy to do business anywhere globally, creating a level playing field and opportunity for businesses of all sizes, underpinned by world-leading innovation. Alibaba enables international brands and small businesses alike to access new markets and benefit from significant export and import opportunities through our B2C ecommerce platforms, Tmall and Tmall Global, and B2B marketplace Alibaba.com.