PAID FOR POST
More voices from the retail industry
With flexibility now one of the linchpins of a successful business, Diebold Nixdorf's Leyla Feghhi sets out the case for retailers using managed services to ensure they are as proactive as possible.
Today's shoppers have more control over their customer journeys than ever before. As a result, more than 75% of today's shoppers prioritise getting in and out of stores quickly, according to Zebra.
This means they prioritise stores that enable them to experience flexible, individual customer journeys.
By moving away from a reactive services model to a proactive, end-to-end managed services solution, today's retailers can better manage some of the key challenges they are facing today.
Managing the cost of operations
With fewer, more predictable operational costs, your organisation will spend much less than it would if it had to react to every individual problem.
"Operating costs have risen by nearly 11% in the past five years for retailers"
Managing the entire ecosystem with a data-driven approach will ultimately reduce the number of service calls to the helpdesk and, in many cases, incidents can be solved remotely and in real time.
This is especially critical at a time when operating costs have risen by nearly 11% in the past five years for retailers while store-based profit margins have halved in the past decade, according to a report by Alvarez & Marsal.
Better availability drives customer satisfaction and ultimately helps to generate more revenue.
Improving staff efficiency
A reliably 'on' service also helps to cultivate more engaged staff.
If your staff are less focused on maintaining and scrambling to call technicians to fix devices, they can be more engaged with projects or work that is more strategic and brings more value to the organisation.
Proactive and predictive monitoring means fewer calls from the store, giving store staff the ability to concentrate not only on their own tasks but also on more engaging work, such as helping to improve the customer journey.
Proactive monitoring also means that when a problem cannot be solved remotely, a field engineer visit can be automatically organised and driven by real-time data on the affected device, significantly reducing the amount of time store staff need to be pulled away from their day-to-day work.
Driving customer satisfaction
Nearly one in three customers will walk away after one bad retail experience.
As self-service options become increasingly necessary in a post-pandemic world, a frictionless, hassle-free experience is critical to the overall customer journey.
"A service that reliably remains operational longer will engender trust"
Being proactive and utilising technology in this way helps to dramatically increase availability rates, creating better shopping experiences as potential problems get detected and solved before they turn into major issues – and sometimes even before they happen.
Ultimately, a service that reliably remains operational longer will engender trust and lead to customers who know they can rely on it to be 'always on'.
As technology continues to drive innovation in the retail environment, IT services will only become more essential.
Dedicated, proactive, data-driven services, such as remote monitoring and management, predictive analytics and preventative maintenance, can support sustainability by ensuring that potential IT failures are detected at an early stage, improving the availability of the customer and staff journeys.
With potential problems taken care of, retailers can concentrate on providing fast, efficient and engaging customer experiences.
Leyla Feghhi is managing director of global managed services for retail at Diebold Nixdorf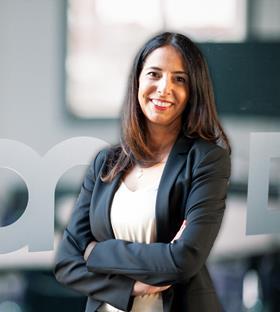 In her role she is responsible for retail service business development, portfolio, sales and solution design. Driving services in a world of growing store digitalisation is a key mission. With her superior experience in the retail industry for more than 20 years, she has been working in several positions such as professional services, global marketing and global account management.

Diebold Nixdorf is a global leader in driving connected commerce for the retail and financial industries. The company automates, digitises and transforms the way people bank and shop.