PAID FOR POST
More voices from the retail industry
Customer experience has never been so important in this post-lockdown world, but here is a trio of effective quick wins, writes Sabio client director for consumer markets Sara Elmsly.
As retail opens up again, we're reminded just how challenging offering high-quality customer experience (CX) at scale can be – particularly CX that's consistent across both digital and physical channels.
However, there are quick CX fixes that can be deployed rapidly and will quickly pay for themselves.
Three key areas of focus here include:
Supporting the returns process
Using AI to route customer interactions
Deploying virtual assistants to resolve queries before they reach your contact centre
These projects integrate with your current infrastructure and take weeks rather than months to deploy.
Reducing the cost of returns
In a normal year, up to 10% of in-store purchases and 40% of online retail sales are returned.
Last year clearly wasn't normal, with many customers now only making their final purchase decisions when items have already been bought and delivered – that's why many retailers are currently losing around a third of their revenue to returns. While you can reduce the volume of returns, some are inevitable.
By adding smartphone-style functionality to your voice channel, your customers and agents can share returns information in real time

Sara Elmsly, Sabio
By adding smartphone-style functionality to your voice channel, your customers and agents can share returns information in real time, driving down repeat calls while also improving customer satisfaction.
Deploying this approach has seen clients save around £10 per return in terms of a process that previously involved up to seven pairs of hands!
Routing customer interactions with AI
Research and advisory company Forrester says customers are more than twice as likely to stay loyal when problems are solved quickly, which is why many retailers are looking to simplify journeys by fronting interactions with AI in some form.
At Marks & Spencer, for example, working with Sabio to deploy AI-assisted call routing using technology from Google and Twilio resulted in a 70% increase in call-routing accuracy. Ten seconds were shaved off each interaction by automating the 'reason for call'.
You can unlock even more value by identifying customers before they get through to an agent. When you're handling around 11 million calls a year, these efficiencies add up to make a huge difference.
Making virtual assistants more engaging
Virtual assistants can ease the pressure on contact centres by answering basic queries and cutting enquiries by 30-50%. But there's more that can be done.
You can fine-tune your virtual assistant to stop people ordering by mistake and enable them to offer more information to answer customer queries before they buy.
And if they want to know more, then transfer them directly to the contact centre advisor who can best resolve their question, or even connect with an in-store specialist or subject matter expert who can demonstrate a product via live video chat.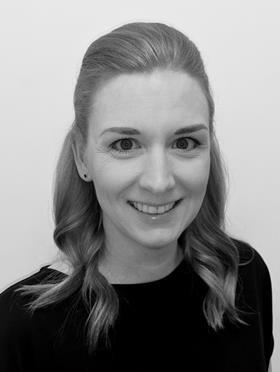 Sara Elmsly is client director for consumer markets at Sabio
Sara Elmsly supports Sabio's major retail clients in identifying and deploying the right strategic solutions to support their CX requirements and bring value to their business.

Sabio Group delivers solutions and services that seamlessly combine digital and human interactions to support outstanding customer experiences.