PAID FOR POST
More voices from the retail industry
Ramadan is a time of connection for billions of people – and for brands who share community-based values, it can offer surprising new opportunities, says Zehra Chatoo from Meta.
Ramadan is more than a moment. It is a season of transformation, observed by 2 billion people globally – in 2022, between April 2nd and May 1st.
During the month, observers refrain from food and drink between sunrise and sunset, but as a month it represents so much more than this. It's a time for meaningful reflection, personal connection and renewed purpose.
This period of transformation means Ramadan can be a time when people are open to discovering and connecting with new brands. The suspension of habitual routines provides openness to the discovery and trial of brands. YouGov research commissioned by Meta in 2021 found 81% of shoppers made a discovery of a new product, brand or business while shopping online during Ramadan or Eid.
"It is important to meet shoppers in the spaces they're using and use the right tools to connect with them"
The same research found 79% of observers (and non-observers) in the UK want to hear from brands during Ramadan but 62% don't feel they are being served – highlighting a huge gap and opportunity to connect with this audience in a meaningful way.
Ramadan observers are also keen to be acknowledged, feel seen and see themselves represented. The same 2021 research found 66% of Ramadan observers say they trust brands more if they see themselves and people like them represented in advertising, while 68% say they like to see ads that include people from diverse backgrounds during Ramadan.
Most interestingly, Ramadan represents the kindest month on Meta's platforms. The highest level of interaction around kindness takes place on Eid (the last day of Ramadan), followed by the first day of Ramadan. This is more than double any other moment during the year. Eighty-eight per cent of observers surveyed globally participate in charitable activities and more than two-thirds of observers surveyed believe brands should find ways to give back.
We have developed a Discover Good Hub during Ramadan to find inspirational stories from communities, creators, charities and businesses. Our '30 Days of Ramadan Giving' makes it easy to donate to charities around the world.
For brands wanting to connect with new people during Ramadan, there are four areas to focus on:
1. Personalise your campaigns
Meta's planning tools adjust to how and when people tend to use our platforms. If you plan your campaign for a broad audience and use a long timeframe, the platform will automatically find consumers when they are most interested in hearing your message.
2. Inspire with strong creative
Strong content is crucial during Ramadan. For example, content streaming platform Shahid VIP wanted to engage a global audience with Ramadan-specific content and used its mobile-first short-form videos on Facebook and Instagram to drive an uplift in brand metrics and subscriptions across the US and Canada. It achieved an 8.4% increase in brand awareness and an 8.2% increase in sign-ups.
3. Convert and retain
Convert and retain customers by optimising the paths you create to serve people and your objectives. Nestlé Middle East did this well in partnership with Facebook's creative shop media agency Zenith and bot developer Chatlab to create a helpful Messenger experience for Ramadan. People could ask the bilingual bot questions based on five categories: general Ramadan information; health and wellness; food ideas; entertainment; and gifting ideas. The Messenger experience provided answers based on their location. Overall, 7,000 people engaged and 35% used the service more than once.
4. Learn and optimise
Continuously learn and optimise, using digital tools to sharpen and evolve your marketing practices.
Sixty-eight per cent of observers surveyed in a global Facebook-commissioned YouGov survey of 18,000 people said they discovered new products and services on Meta technologies, making it clear how important it is to meet shoppers in the spaces they're using and use the right tools to connect with them.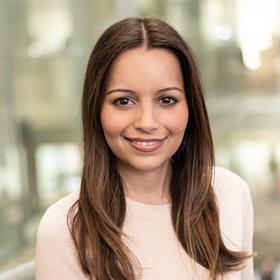 Zehra Chatoo is Head of Connection Planning retail at Meta.

Meta's mission is to give people the power to build community and bring the world closer together.