PAID FOR POST
More voices from the retail industry
Compelling experiences, discovery-led gifting and a defined purpose will help retailers win this festive season, a major new consumer study by Facebook has revealed.
Retailers have plenty to cheer this festive season. A post-pandemic bounceback is underway, with pent-up consumer demand providing a chance to emerge stronger in 2022.
The successful vaccine roll-out has led to a swell in confidence, with a PwC survey of 2,000 UK consumers in March showing sentiment up eight percentage points, higher than the previous record of five points in December 2015 pre-Brexit (1).
Financial security is one of the big factors at play. While one in five consumers lost income during the pandemic, 39% were not financially affected and 19% even managed to save more money than normal (1).
Now, they are ready to spend it. Across every category in the PwC survey, consumers said they were planning to spend more in December 2021 than in the previous two Decembers (1).
Great news.
There are five key strategic steps that you can put in place to reap the benefits this holiday season.
1. Design the flagship store experience in the palm of your hand
The UK share of retail spend online lept from 20% in 2019 to a high of 35% in 2020, now settling down to 30% (2).
GfK research finds that 60% of UK consumers say mobile has become their most important shopping tool (3), while further research from Ipsos indicates 73% of global shoppers are interested in trying new and different ways of shopping (4).
We can also see that 82% of consumers have heightened expectations around brand interaction as a result of social media and 72% say augmented reality (AR) is a fun way to interact with brands (4).
So what could that experience look like?
Critically, for a period such as the festive season, the mobile experience needs to go from being a fairly functional user experience to one that connects with consumers emotionally.
Kylie Minogue delighted her fans when she put Instagram at the heart of the campaign for her number-one album Disco. The Australian pop superstar is known for pushing boundaries and did just that, with followers treated to a unique immersive experience featuring a hologram of the star and an AR filter to sample her new music.
The potential for applications such as this in retail is huge.
2. Drive gifting spontaneity
Social is driving shopping spontaneity and two thirds (66%) of spontaneous discoveries are gifts. However, over half (58%) of consumers struggle to decide what to buy their loved ones (5).
This is where Facebook's Discovery Commerce comes in, where the right products find the right people – not the other way around – via the use of AI to target the right audience at the right time.
Crew Clothing worked with Facebook and our partners to create a fun and friendly Messenger experience where an animated character led customers through a series of questions to help them narrow down gift options by gender, price and personal style.
Digital ads that clicked through to Messenger helped raise awareness of the service and it delivered a fivefold return on advertising spend, with 47% of conversations resulting in a purchase.
3. Put purpose at the centre of your message
Consumers increasingly seek brands with purpose.
YouGov research shows that 90% of consumers are willing to pay more for an ethical retailer or brand who is giving back to society (6), while 62% of holiday shoppers took at least one action to support a local or independent business during the most recent holiday season (5).
We've seen this cultural shift first-hand at Facebook.
"Retailers of all shapes and sizes are now taking action – just look at the big supermarkets coming together to stand against racism"
Across our platforms, $5bn has been raised for non-profits and personal causes through fundraisers.
Retailers of all shapes and sizes are now taking action – just look at the big supermarkets coming together to stand against racism.
John Lewis' Christmas 2020 advertising campaign #GiveALittleLove encapsulated this, tapping into the wave of kindness that swept the UK as we grappled with the pandemic.
So how do you drive purpose throughout your messaging? Storytelling and empowering your community through diverse voices to accurately represent your audience are key, with branded content serving as an effective way to bring this together.
When comparing branded content versus traditional ads, Facebook finds a 31% lower cost per purchase, a 27% higher increase in return on ad spend and a 42% increase in audience reach.
4. Supercharge Mega Sale Days
It won't come as any surprise to hear that 37% of UK holiday shoppers bought something during Mega Sale Day (MSD) events in 2020, with a sense of anticipation building each year around Black Friday, Singles' Day, 10.10, Prime Day and others (5).
Zalando ran a 90-minute Facebook Live on Black Friday, presented by one of Poland's most popular celebrities Gosia, allowing customers to shop the looks via Messenger by commenting with the keyword provided.
This generated a 51x return on advertising spend for the Messenger placement and an overall 28x average campaign return, with 35% of participants being new customers to the Zalando platform.
So how can you get ready to make the most of MSD events?
In 2020, many retailers stretched the Sale over a longer period of time and up to a month before Thanksgiving. As a result, holiday shopping started earlier than ever – a trend we expect to continue this year.
Phasing and motivation-based creatives are really important. Our research shows that later in Q4 consumers care about speed of delivery, product availability and offline collection, for example. And don't forget post-purchase communications and retargeting.
5. Review your market blind spots
Finally, embrace shifts in habits and be mindful of your own audience blind spots and bias.
One thing we've certainly seen over the past 18 months is that new brands are considered during times of disruption – 34% of consumers had tried a brand or retailer for the first time in the three months up until February 2021 (7).
This is particularly the case during the festive period, when 84% of shoppers in the UK are likely to try new brands (5).
Facebook's Discovery Commerce helps your creative find your audience with the ability to test in real time, while our cross-border tools leverage machine learning on a global scale.
With 72% of media time now spent on digital channels globally (4), advertisers can't ignore the change in consumption habits, evolving creative approaches and media planning with them.
In summary, the festive season for 2021 is full of hope, possibilities and opportunities, with these five steps key to delivering a festive comeback for your brand.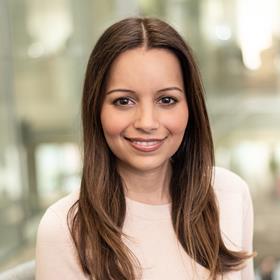 Zehra Chatoo is head of connection planning retail at Facebook UK
References:
PwC Consumer Sentiment Survey, featuring responses from a nationally representative sample of 2,067 adults, conducted between 12-15 March 2021. PwC has asked the same question every few months since April 2008: 'Thinking about your disposable income (money remaining after household bills, credit cards, etc), in the next 12 months do you expect your household to be better or worse off?' The index is calculated by subtracting the percentage of people who think they will be worse off from those that think they will be better off.
Benedict Evans, Ecommerce emerge from lockdown; Online share of retail spend; The UK is settling at 30%
Discovery-Led Shopping Study by GfK (Facebook-commissioned online survey of 13,136 people aged 18+ in AU, BR, CA, FR, DE, IN, ID, JP, MX, KR, UK and US, Q3 2020). Qualifying respondents made an online purchase of beauty, furniture, electronics and/or apparel in the past three months at the time of the study.
Emerging Trends Research (Facebook-commissioned survey of 12,500 online people aged 18-64 in AR, AU, BR, CO, GB, ID, IN, MX, NG, PH, SA, TH, US, VN) by Ipsos, Aug-Sep 2020. In all markets, N=1,000, except for benchmark markets (AU, GB, US), where N=500. Facebook data, global, Sep 2020
Facebook Seasonal Holidays Study by YouGov (Facebook-commissioned online study of 49,563 people aged 18+ across 32 markets: AE, AR, AU, BR, CA, CL, CO, CZ, DE, DK, ES, HK, ID, IT, FR, JP, KR, MY, MX, NL, PH, PL, SG, TH, TR, TW, RU, SE, UK, VN and ZA). Minimum N=1500 per market, from 9 December to 24 December 2020.
Me, my life, my wallet by KPMG featuring consumer research with 18,657 respondents across 16 markets.
GlobalWebIndex Q4 2020, 33 countries across globe, n=180,852
IPA Touchpoints 2012-2020, n=50,355 15+ GB adults, published February 2021

Meta's mission is to give people the power to build community and bring the world closer together.
View full Profile