PAID FOR POST
More voices from the retail industry
The 2022 festive season is just around the corner and it's expected to be like no other, says Meta's Zehra Chatoo.
As the 2022 festive season approaches, we continue to see fascinating shifts in buying behaviour, with social commerce set to be worth $1.2trn globally by 2025 according to a report by Accenture.
Social commerce is fuelled by creators and community, and these trends are likely to play a central role as the season approaches.
These shifts are accompanied by a challenging economic climate, with the cost of living and inflation being the top concern for 69% of consumers across European countries, according to a Global Web Index survey of 10,000 people.
Against this backdrop, consumers are craving acts of kindness and instances of connection. In 2021, #Instagood was one of the top 10 hashtags on Instagram – up 43% year on year.
Given these constraints, brands should take three steps to ensure a successful festive season.
1. Embrace creativity
The growth of social commerce means creators are playing an ever-growing role in buying decisions. According to a Meta-commissioned online survey of 5,000 European respondents aged 18 to 65, three-quarters agree that the more they see a brand mentioned by online creators, the more likely they are to check it out.
In China, meanwhile, two of the country's top livestreamers sold almost $3bn worth of goods in just 24 hours during Black Friday 2021.
"82% of consumers said social media has heightened their expectations around brand interaction"
Social content creators are effective because they are seen as authentic and trustworthy, and this is helping to reset expectations around brand interactions online.
In a global 2020 Meta-commissioned survey of 12,500 consumers aged 18 to 64, 82% of consumers said social media has heightened their expectations around brand interaction.
In turn, this provides fascinating opportunities for brands to embrace creativity and storytelling.
2. Deepen storytelling with immersive experiences
Linking back to those increased customer expectations around online interaction, using touchpoints such as augmented reality (AR), video and reels to deepen online engagement can multiply growth.
New Year's Eve is the most popular day for AR effects on Meta platforms, with billions of effects opened in one day. Recent Meta research found that campaigns incorporating AR ads delivered nearly triple the boost to brand lift compared with those that did not include AR.
Deepen storytelling by using multiple channels together – TV and Meta platforms have consistently been shown to work better together. When combined at scale, they have a multiplier effect on the success of campaigns.
3. Focus on being discoverable
It's important to remember how different Q4 shoppers are to Q1 shoppers.
Festive shoppers are open to trying new brands and buying items they've not tried before, underlining the importance of broad reach in the months leading up to the festive season.
"Brands need to meet their audiences where they are, instead of where they expect them to be"
They are also often buying for others rather than themselves, meaning they may not fit the segmentation brackets used during the rest of the year and making the easy discovery of your products vital: brands need to meet their audiences where they are, instead of where they expect them to be.
Given cost-of-living concerns, ensuring shoppers can find your offers on key Sales days such as Black Friday is also crucial.
A Meta-commissioned YouGov study of 23,000 people in December 2021 found that Meta platforms are now the top platform for offer discovery, with 44% of shoppers finding offers on these platforms compared with 28% of people who find offers via search.
To find out more about boosting your performance over Q4 2022, visit Meta's festive season hub.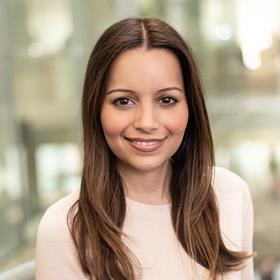 Zehra Chatoo is head of connection planning, retail EMEA, at Meta

Meta's mission is to give people the power to build community and bring the world closer together.
View full Profile