PAID FOR POST
More voices from the retail industry
From second-hand markets to 'de-influencing', Gowling WLG's Jocelyn Paulley takes a look at five key trends that are shaping the sustainable fashion world.
For those in the fashion space, sustainability has gathered considerable speed. This focus is in no doubt driven by the newest generation with purchasing power, Gen Z, who according to multiple reports – including our own, Tomorrow's World – happen to be the most climate conscious of us all.
We review five trends which demonstrate how the retail sector is taking on the environmental challenge and innovating to address it.
1. Second-hand market
Interest in retro and vintage fashion is booming – arguably owing to younger customers being increasingly conscious of the environmental impact of fashion.
Apps such as Thrift and Depop now rival the likes of eBay and Gumtree. Retrospective fashion trends as well as a desire to make greener purchases have helped fuel this new level of competition.
This trend presents a strategic decision – to engage in the second-hand market or to just sell new eco goods. For high-end brands, understanding customer preferences in line with the brand is also key.
2. Rental market
Wearing designer apparel without owning it has been made more fashionable through influencers and celebrities renting 'looks' to attend fashion shows and events, and is now a fast-growing offering.
In recent years, a number of fashion rental subscription platforms such as Runway and Hurr have emerged and placed significant emphasis on sharing clothing.
Despite sustainability being key to these buisness models, there are concerns around the emmission implications of transporting items.
3. De-influencing
De-influencing recently emerged on TikTok, whereby creators advise viewers on what products are not worth purchasing.
It also has a second purpose, which is to point consumers in the direction of cheaper options known as dupes. This places pressure on brands to up their level of protection, such as through the enforcement of their intellectual property rights.
4. Repair
Sometimes the answer can be closer to home – in the form of repairing and restoring items that have seen better days but still have life left in them.
Bespoke outfitters like The Restory and Sojo provide direct-to-consumer services, while fashion brands themselves have started to branch out into repair services, including Jigsaw, Uniqlo and Selfridges.
The repair industry is clearly developing and expanding, and we are starting to see how it will play out on a large scale.
5. Upcycling
Upcycling or reusing fabric and clothing parts is a fast-growing trend and provides opportunities for smaller brands to distinguish themselves.
Bigger brands are also playing ball, for example Levi's has launched "RE/DONE", where new jeans are constructed entirely from vintage denim.
This process not only reduces environmental costs but also provides key cost-saving benefits.
Jocelyn Paulley is partner and co-head of the retail sector (UK) at Gowling WLG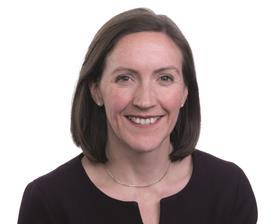 Gowling WLG is an international sector focussed law firm. It works alongside some of the most successful and innovative retail, leisure and hotel businesses and franchises, across all disciplines, including advertising and marketing, intellectual property, real estate, finance, franchising, corporate, employment and equalities, commercial contracts and IT, privacy and data protection, dispute resolution and ESG.
View full Profile