PAID FOR POST
More voices from the retail industry
In-store experiences are here to stay, and the technology being used is getting bigger, better and bolder.
With 81% of UK consumers seeing the physical store as vital to the shopping experience (according to November 2017 research from Vista Retail Support), incorporating new technology can enhance customer engagement and increase sales.
Current retail technology trends highlight the exciting new direction for in-store experiences and underline the importance of blending and balancing offline with online.
Bricks-and-clicks
Bricks-and-clicks is the amalgamation of the physical store with the online shopping platform to create a single retail strategy. Click-and-collect has become the new omnichannel.
Customers experience a seamless transaction from online to offline whereby they can shop online and then pick-up in store. Easy in-store returns are an added bonus for both customer and retailer.
AI apps in-store
Visual searches aren't new but, when powered by AI advancements, they offer retailers a way to engage with customers when shopping in-store.
Brands encourage customers to take a photo of a product while browsing inside the store, and a customised app then displays similar or recommended items available for purchase from that particular store. The AI-assisted visual search in-store is ideal for taking sales to the next step from browsing to buying.
AV changing rooms
The days of donning bulky headwear and holding heavy apparatus to experience AV are on the way out.
The interactive mirror has become the AV mirror, which allows customers to compare digitally different outfits and looks.
"The webroom turns the traditional showroom – where a customer browses in physical stores only to make a purchase online – on its head"
From changing the colour of the outfit to capturing a 360-degree view and even comparing outfits side-by-side, the AV mirror enhances the shopping experience through its combination of video, camera and social media sharing.
Webroom versus showroom
The webroom turns the traditional showroom – where a customer browses in physical stores only to make a purchase online – on its head.
A brand that employs webrooming uses its digital assets, such as an image-based website offering 360-degree product views and custom colour options, as well as visual social networks, to encourage shoppers to browse product options and read reviews before trying out the product and making the final purchase in store.
Hyper-personalisation
The hunger for unique in-store experiences persists with customers seeking out customised content when shopping.
Whether using beacon technology to send personalised and promotional messages to customers via their mobile when in store, developing a completely customisable product range or even offering personalised product testing, hyper-personalised is the truly immersive in-store experience of the future.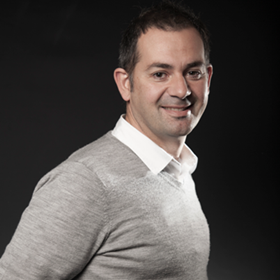 Joseba Egaña is founder and chief executive officer at Kendu In-Store Visual Solutions
To schedule a visit to the London showroom email: info@kendu.com


With almost 20 years of experience in pioneering in-store visual communications solutions for the retail sector, Kendu designs, manufactures and manages all products and services in-house to guarantee the best quality.