PAID FOR POST
More voices from the retail industry
Find out how the cloud is giving retailers a digital lift in a quickly shifting technology landscape in the new Retail Week and Cisco guide.
We, in the Cisco UK retail team, are working in conjunction with retailers to help accelerate business operations, reduce capital and operating expenses, and increase business agility.
Working in partnership with organisations like Retail Week, we focus on understanding market transitions that underpin the continuous development of solutions and services to support this ever-changing industry.

As consumers continue to drive demand for a more personal and digital omnichannel experience, we have supported a number of UK retailers with their strategic business initiatives around the building and implementation of agile IT infrastructure models. This approach is also helping them address the increasing need for greater levels of security in support of regulatory compliance.
Embracing the cloud
With the growing pressure to support strategic business initiatives, IT is rapidly embracing cloud technologies. Cloud adoption has steadily gained acceptance because it promises to help you achieve your business goals faster, more efficiently and more cost effectively.
The trend towards consuming public cloud-based services provides flexibility, but can often result in reduced control together with increased complexity of securing business data and keeping governance over system costs.
"The trend towards consuming public cloud-based services provides flexibility, but can result in reduced control"

Joachim Mason, Cicsco UKI
One alternative approach, slowly gaining ground, is to establish a private enterprise cloud that provides the benefits of an agile public cloud delivered by the likes of Amazon Web Services and Microsoft Azure, while maintaining control and ownership of more intensive workloads that often prove costly to run when pushed out into public environments.
With more organisations looking to gain operational and financial benefits by developing applications that run on a more open standard environment such as OpenStack, this creates its own challenges in sourcing the necessary skills to stand up and run such an IT environment.
Cisco Metapod is a managed on-premise private cloud. It's an OpenStack-as-a-service delivery model, designed to create a worry-free environment that is set up and run by Cisco. Business and IT focus on consuming cloud, allowing end users to build the innovative applications their business needs to succeed, rather than building and operating one.
Whether an organisation chooses to run this as a long-term service or takes the option to manage and run after the initial set-up period, the Metapod-as-a-service approach looks to address the shortfall in the skills while allowing the business to realise cost savings and increased efficiency.
Joachim Mason, director, data centre, Cisco UKI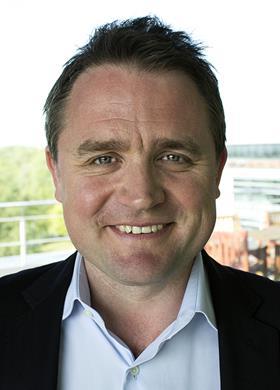 Cisco is a worldwide leader in IT that helps companies to seize the opportunities of tomorrow.