PAID FOR POST
More voices from the retail industry
Retail has faced a battering both financially and operationally this year, yet further long-term damage could be done if increasing fraud rates are not addressed, says Aaron Begner, EMEA general manager at Forter.
To say that retailers have experienced extraordinary volatility during the Covid-19 pandemic is an understatement.
Faced with lockdown store closures, exponential demand for online delivery and the realisation that consumer behaviour will likely be permanently altered by the ongoing impact of the pandemic, retailers have been striving to pivot to online from bricks-and-mortar sales channels as fast as possible.
This has continued to put significant stress on businesses as they try to perfect the ecommerce experience during unprecedented global disruption.
As online consumer volumes have boomed, this has transformed how retailers think about ecommerce, from rerouting in-store customer experiences online to delivering new omnichannel services, such as buy online, pick-up in-store (BOPIS), that make the shopping experience as seamless as possible.
At first glance, this significant increase in online transactions may provide an opportunity for retailers to realise much-needed revenue potential, helping to recoup some of the year's earlier losses.
The ninth edition of Forter's Fraud Attack Index found that in the first half of the year, during the first months of national lockdowns, new customer accounts increased fivefold, hitting a peak of 30% of all online transactions. This then stabilised to 10-15% of all online transactions, which is still double the historical pre-Covid rate.
Transaction increase masks growing fraud
Legacy fraud prevention systems simply cannot accurately identify these new customers.
New customers are between five and seven times more likely to be falsely declined during a transaction than existing customers, due to a lack of historical data on new account holders.
However, if a customer's first ever transaction with a retailer is declined then 30-50% of consumers then refuse to shop with that retailer again and turn to competitors. Therefore false declines not only cost retailers those individual sales but the whole customer lifetime value of those customers.
At a time when retailers need to be capitalising on new customers and building strong relationships, the long-term revenue impact of false declines must not be underestimated.
The new omnichannel fulfilment options set up to serve customers also represent a growing fraud risk.
Forter's Fraud Attack Index data signals a significant spike in omnichannel fraud over the upcoming Christmas period, namely in buy online, pick-up in-store (BOPIS) fraud, which had already increased 55% during the first half of the year.
"Forter's Fraud Attack Index data also signals a significant spike in omnichannel fraud over the upcoming Christmas period"
This was due to retailers not enforcing the same rigour and identification checks during item collection for fear of adding friction to the customer experience.
False declines of new users and rising fraud across omnichannel fulfilment options represent a significant risk to retailers both operationally and financially.
To counter this retailers must utilise a fraud prevention system that leverages a wide, real-time dataset across a global network to accurately identify legitimate consumer behaviour from fraudulent activity.
Unless this can be achieved, firms may suffer irreversible reputational and financial damage at a time when it has never been more crucial to enjoying a fruitful golden quarter.
Read Forter's Fraud Attack Index to gain greater insight into current trends and fraud patterns to help retailers better understand today's etail world.
By downloading it you will discover:
How to prepare for Christmas while also preventing fraud
Find out how your industry was impacted
Learn how to protect new channels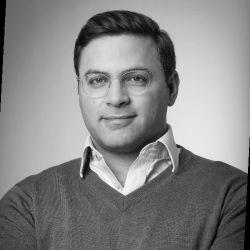 Aaron Begner is EMEA general manager at Forter

Forter is a leader in ecommerce fraud prevention, protecting more than $200bn in online commerce transactions for over 750 million consumers globally from credit card fraud, account takeover, identity theft and more. The company's identity-based fraud prevention solution detects fraudulent activity in real time, throughout all online consumer experiences.