PAID FOR POST
More voices from the retail industry
From customer-centrism to using data to empower teams, Emarsys' Heath Barlow sets out what matters most for tech-savvy marketers.
A recent Emarsys survey of clients, partners and global marketing leaders has revealed some interesting insights into what they are zoned in on for the year ahead.
Five key priorities were revealed, along with the questions retail teams should be asking when planning digital strategies to ensure the best approach for all.
Priority #1: Control and cater to the customer life cycle
With so much distraction and competition in today's busy marketplace, consumers' attention can easily get hijacked. It's incumbent upon your team to take ownership of the customer experience to avoid losing would-be buyers.
Marketers must truly guide customers along the purchase path using strategic tactics like lead-to-first-time-buyer campaigns, personalised emails and custom content.
Janina Kraus, team lead CRM at German beauty etailer Flaconi, says: "You really have to see which communication tool fits to [what] you need and also in which part of the lifecycle."
Key questions:
How does the customer life cycle influence your marketing strategy?
Describe your approach to delivering a first-class experience throughout the customer journey. What processes are in place to tap into the voice of the customer?
How are you using authenticity, emotion and storytelling to break through?
Priority #2: Deliver omnichannel experiences
Omnichannel marketing sews together every touchpoint and every channel.
Customers have to be greeted, treated and met consistently, right where they last left off, every single time they check in with you. With the right mix of strategy, content and technology, this is possible to achieve. Without any one of those three, it's impossible.
Key questions:
Describe your channel mix and how you use the channels in different ways to better engage your customers.
What role does customer channel preference play in the way your brand tackles omnichannel marketing?
Some 36% of shoppers say they make purchases via their phone daily or weekly. What challenges are you facing in keeping up with inventory, consumer demands or even simply competing with Amazon?
Priority #3: Adopt and leverage automation
Automation – a close cousin to AI – is about freeing up your team, your time and your tools to do more of what really matters.
Marketing automation is about scaling personalisation across the database and into every single interaction while reducing hands-on labour for you and your team.
Key questions:
What types of marketing automations have you implemented and what results have you seen from them?
How have automations allowed your brand to deliver a consistent experience to each customer?
What tasks (or group of tasks) do you wish your team was offloading to tech, but which you currently do not? What barriers are preventing you from automating them?
Priority #4: Implement AI to save time
Among the various use cases for artificial intelligence marketing, the marketers we talked to are using it mainly to save time. They're using smart technology to automate tasks they don't want to dedicate manpower to.
Key questions:
Which tasks, campaigns or areas of the marketing organisation have benefited – or could be improved – by using AI?
What sorts of 'smart' tasks does your ideal marketing platform perform?
Where could you implement more AI use cases?
Priority #5: Make loyalty the cornerstone
Customer retention deserves to be at the core – not the periphery – of your entire business. Recurring revenue is the goal and customer loyalty is the golden key to get there.
Marketing, CX and loyalty are merging as loyalty comes to the forefront for forward-thinking teams.
Key questions:
What kinds of tiers, levels or other innovations could you add to your reward programme(s)?
How does your company's loyalty or membership programme contribute to the bottom line?
How do you handle communications with loyal customers?
Learn more in our new unPredictions eBook where we share tips to quickly build, launch and scale personalised experiences, plus expert marketing insights from more than 20 industry-leading brands.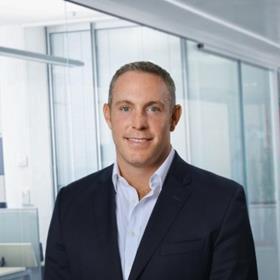 Heath Barlow is regional vice-president and managing director for EMEA North, Emarsys

Emarsys, an SAP company, is the omnichannel customer engagement platform that empowers marketers to build, launch and scale personalised, cross-channel campaigns that drive business outcomes. We partner with more than 1,500 companies from global enterprises to fast-moving mid-market brands across industries.