PAID FOR POST
More voices from the retail industry
Retailers must protect themselves from online fraudsters as they approach the busiest shopping period of the year, says Brittany Allen, trust and safety architect at Sift.
The golden quarter is upon us, and retailers are no doubt counting on this holiday shopping season to boost revenue after months of uncertainty. But in the 18 months since the beginning of the global pandemic, consumer behaviour has dramatically changed – and fraudsters' tactics have changed in tandem.
Digital demand has reached new and sustained heights. If this year is anything like 2020 (which we anticipate it will be), we expect online retailers to continue to experience extraordinary growth in transaction volumes – no doubt a result of the pandemic's persistent impact on in-person shopping.
In analysing data from the Sift global network, we found that daily volumes since April 2020 are equal to 88% of the transaction volume that occurred during the most recent pre-pandemic Black Friday weekend, which took place between November 29 and December 1 2019. Additionally, the average daily order amount for April-November 2020 was 9% higher than the average daily order amount during 2019's entire Black Friday weekend. Put simply, every day is now Black Friday.
Cybercriminals taking bigger swings
With daily ecommerce transaction volumes consistently matching or exceeding the traditional big online shopping days, fraudsters have become smarter and more intentional about their attacks, relying on the huge upswings in traffic and transactions to skirt past security measures.
Sift data shows that each attempted fraudulent purchase across ecommerce is now worth an average of 70% more than they were pre-pandemic, increasing in value from $416 (£302) in October/November 2019 to $710 (£516).
Preparing for an onslaught that never ends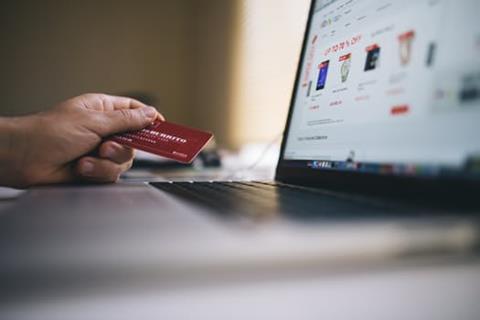 In an effort to prevent costly payment fraud (and the subsequent chargebacks), many retailers increase friction and lower their thresholds for blocking orders. While effective at stopping fraudulent transactions, it stymies growth and leaves money on the table – the latter being especially hard to swallow during this critical holiday shopping period. Every sale counts and retailers can't afford to apply undue friction to legitimate customers who may take their business elsewhere.
Some retailers also rely on a covered model, insuring every transaction in order to mitigate chargeback risk. Unfortunately, this approach can quickly become cost prohibitive and doesn't scale well across product lines and geographies.
So, what should retailers do to stop fraudsters from taking advantage of the increased transaction volume? As mentioned above, indiscriminate friction will end up being more costly in the end. Implementing a digital trust and safety approach that relies on real-time risk assessment and machine learning enables business leaders to shape their entire strategy around growth and unmatched protection from all types of fraud – including emerging and evolving threats that are as unprecedented and unpredictable as this golden quarter will be (and the past 18 months have been).
To learn more about how you can reduce fraud, chargebacks, and associated costs, and ensure a happy, fraud-free holiday season, register for the upcoming webinar with Sift and World Retail Congress, How to ensure a fraud-free retail holiday season.
Brittany Allen is trust and safety architect at Sift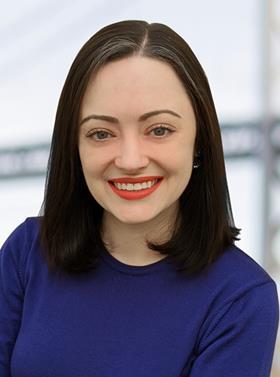 Brittany Allen has more than a decade of experience combating ecommerce marketplace fraud at companies such as Etsy, Airbnb, 1stdibs, and letgo. Her current role focuses on trust and safety education, developing industry best practices and strategies, and representing the merchant's voice at Sift.
.


Sift is the leader in digital trust and safety, empowering digital disruptors to Fortune 500 companies to unlock new revenue without risk. Sift dynamically prevents fraud and abuse through industry-leading technology and expertise, an unrivaled global data network of 35 billion events per month, and a commitment to long-term customer partnerships. Global brands such as Twitter, Airbnb, and Twilio rely on Sift to gain competitive advantage in their markets.