PAID FOR POST
More voices from the retail industry
Smart use of data is the best way for retailers to bounce back, says Simon Brennan, vice president sales for Europe at Engage Hub
Few industries have weathered as many storms over the past 15 years as retail. Long before Covid-19, retailers were battling recessions, slimmer margins and increasing consumer pressure to digitalise. Now, as we slowly emerge from nearly two years of lockdowns, many retailers are struggling to bounce back.
This article explores challenges facing the retail sector – and how you can overcome them by using the most valuable tool in your business' arsenal: data.
Going digital…
For years, digital transformation has been a priority. With the rise of online and mobile, retailers have had to make the digital customer experience just as (if not more) engaging and seamless as their in-store one.
Covid-19 has exacerbated this pressure. Although consumers are venturing back out, online shopping remains popular. Retail giants like John Lewis have seen a dramatic shift to digital with up to 70% of sales made online (compared with 40% pre-pandemic).
Retailers that want to thrive in 2021 and beyond must continue to optimise their digital customer journeys by analysing customer data. This involves understanding preferred channels and automating interactions.
…but not totally digital
While it is vital that retailers continue their digital transformation, it should not be at the expense of bricks-and-mortar operations. After all, the bulk of purchases still happen in-store. In July 2021, online sales only accounted for 26.4 % of all retail purchases in the UK. While this is up from the pre-pandemic figure of 19.1% in February 2020, it is clear that in-person shopping is here to stay.
Instead, the boundaries between online and offline are blurring. Research is conducted online as customers browse different stores, read reviews, watch YouTube hauls and click on social media ads. But they do not always complete the purchase online. Many head to stores to check out the product in real life before buying.
Retail success lies in connecting the online and offline experiences – and using data from each to enhance the other, in the drive for continuous improvement. For example, online search data can help inform decisions about stock and inventory. Similarly, web traffic insights from store locator pages can help you understand regional demand and inform staffing, expansion and closure decisions.
You can also use data from in-store purchases to boost their digital penetration. For instance, many stores now take a customer's email address at the point of sale to send an electronic receipt. This practice could be expanded to add customers to mailing lists (providing the proper consent is obtained) and send in-store customers vouchers for their next online purchase.
Personalise as much as possible
Whether customers are shopping online, offline or both, retailers face another challenge: personalisation. Studies show that personalised customer experiences are more engaging and lead to more sales and higher revenue for brands. After all, no one wants to feel like a faceless, nameless statistic.
But getting personalisation right can be tricky. For personalisation to be effective, it needs to go beyond the generic 'Hi [NAME]' that everyone's used to seeing in emails. Instead, it must offer a truly tailored experience based on individual likes, dislikes and shopping habits.
Data is crucial here. By bringing together data streams from across business functions (marketing, customer service and transactional), you have the power to deliver a truly personalised experience. Then, using automation, you can orchestrate individual journeys and send the next-best offer, driving both revenue and satisfaction.
Learn more about using data to drive cost savings and delight customers – download our retail white paper.
Simon Brennan is vice president sales for Europe at Engage Hub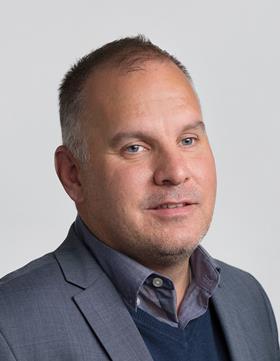 Simon Brennan has more than 13 years of experience of working with retail organisations, ranging from large supermarkets to small independent stores, helping them provide exceptional customer experience and improved operational efficiencies through the use of market-leading digital technologies.
Every customer is unique. Engage each one. At Engage Hub, it's our mission to make sure your business treats your customers as individuals to engage each and every one, so you win them over faster and keep them for longer.