PAID FOR POST
More voices from the retail industry
Worldpay research shows mobile has become an established channel for consumers – but are retailers making the most of m-commerce?
The rise of mobile-first shopping is intrinsically tied to the explosive growth of mobile devices, particularly with younger consumers becoming ever more money conscious and increasingly social media savvy.
Worldpay research, published last week by Retail Week, revealed that 41% of UK 21- to 34-year-olds have made a purchase directly through social media, helping to fuel a rapidly growing m-commerce market as shoppers look to Facebook and Instagram for their next online purchase.
Findings from Worldpay's Consumer Behaviour and Payments Report 2018 show that 73% of UK shoppers use their phone in store to see if they can get a better deal online.
Should they not find a cheaper option online and opt to purchase in store, retailers can expect to see a number of people using their phones as payment devices. Some 63% of consumers surveyed believe their phones will replace physical credit or debit cards as the main payment method in five years' time.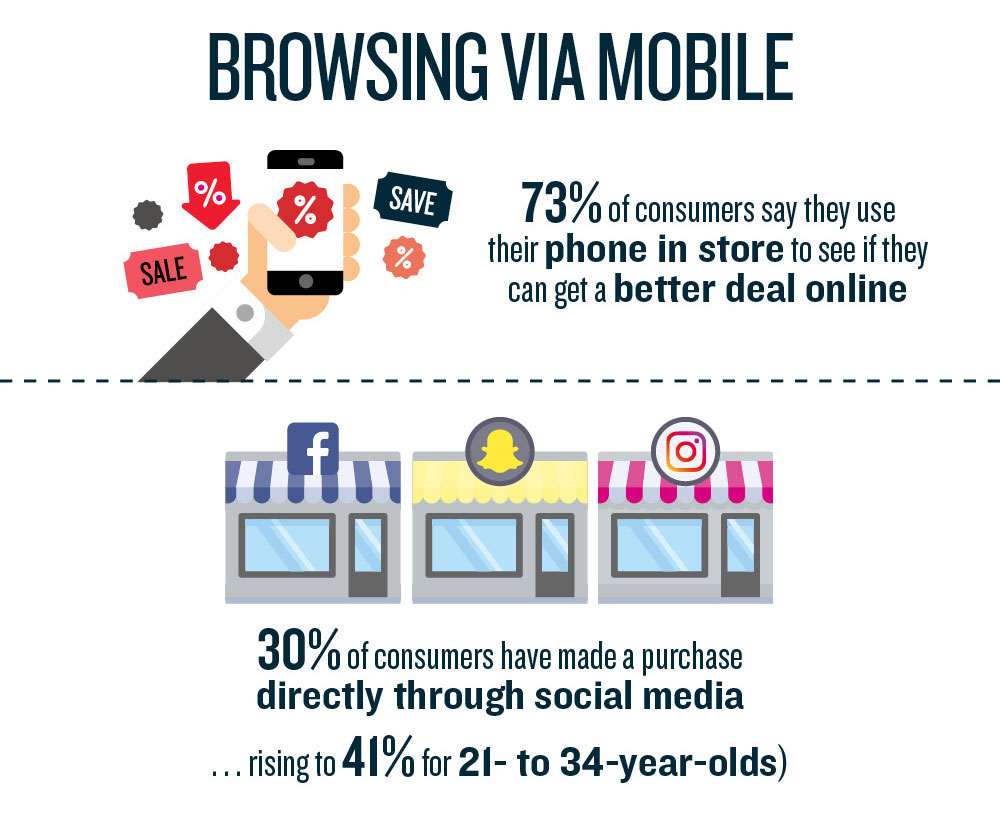 With an already difficult retail market becoming much more tense as brands are forced to compete with every online shop in the world via the palm of a customer's hand, how can retailers turn mobile into a competitive advantage?
Improving the in-store experience
As mobile devices become increasingly central to the in-store experience, retailers must create a dedicated integrated mobile strategy to ensure this is seamless.
To do so, the first question retailers need to ask is how can mobile improve the customer's in-store experience?
Make a clear decision on your goal – it may be to help with product selection, enable rewards or speed up the payment process to reduce queues at till points.
Worldpay's research finds 63% of shoppers think checkout-free stores would make a shop visit more engaging or desirable – in the not too distant future shoppers may be using their phones to check out themselves, without any interaction with an employee.
"The first question retailers need to ask is how can mobile improve the customer's in-store experience?"
This would free up store employees to focus on how they can enhance the overall customer experience with knowledge, guidance and support.
The ability for customers to check out on their own terms, without having to queue, is certainly something worth exploring – especially among the younger generations.
For years there have been notable examples of self-service within the hospitality sector – Premier Inn launched the UK's first self-check-in-only hotel 10 years ago, at the start of 2009 – and plenty of young technology start-ups are looking at how this can be applied within retail.
Ultimately, the only way to win on the new high street is to offer an experience that combines traditional shopping with innovative retail technology.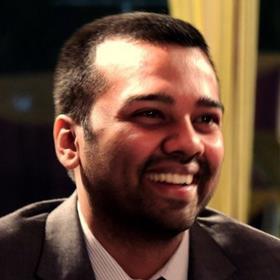 Vivek Singh is strategic sales director at Worldpay
Download Worldpay's Consumer Behaviour and Payments Report 2018 today.

Worldpay payment processing solutions allow businesses to take, make and manage payments in-person and online from anywhere in the world. Worldpay solutions, which supports approximately 225 markets in 146 countries and in nearly 135 local currencies, are offered by FIS, a leading provider of technology solutions for merchants, banks and capital markets firms globally. FIS is a Fortune 500 company and is a member of Standard & Poor's 500 Index.
View full Profile