The annual gathering of leading figures from retail at the Retail Trust Ball last night raised £1m for the industry charity.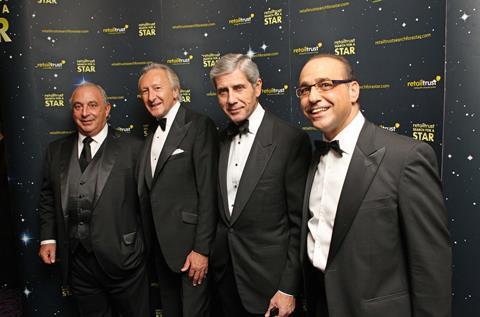 The contributions came from personal pledges and corporate contributions made at the Grosvenor House in London.
Arcadia boss Sir Philip Green led the way with a commitment of over £100,000. Tesco pledged £50,000 and River Island gave £25,000.
The annual silent auction on the night also raised £100,000 for the retail charity which has seen calls to its helpline soar 92% in what has been a difficult year for the industry.
Retail Trust chief executive Nigel Rothband said: "Tonight has been an amazing endorsement of the work we carry out at the Retail Trust, and of the industry itself in recognising the need to look after those going through tough times - those who have given time, effort and dedication through their working day and beyond to the retail sector, and who deserve support from us when they most need it."
The final votes were also cast to choose the winner of Retail Trust's Search for a Star competition with the four finalists performing live at the event.
H Samuel's Nicola Cassells from Ayr won the accolade and will now enjoy an all expenses trip to Monaco and the opportunity to be signed up by talent agency CAA.