What every retailer needs to know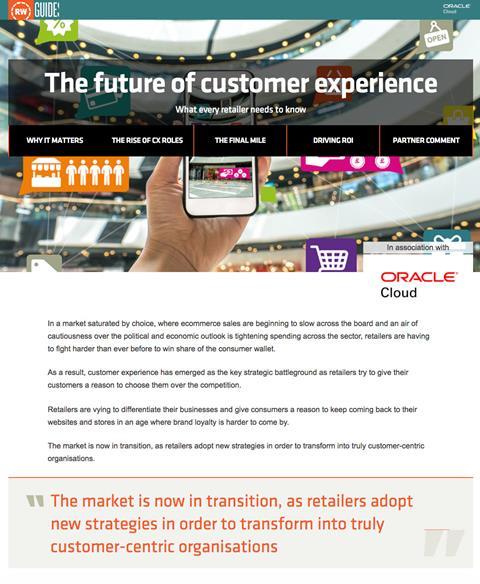 How do retailers win share of wallet when consumer loyalty is hard to get? This podcast guide, in association with Oracle, reveals the secrets to a success.
Inside this guide you will find:
Why customer experience matters and what retailers need to do across channels
How to create a customer-centric organisation
Why the final mile is a key customer experience battleground
Which investments will deliver the greatest ROI.
Access The Future of Customer Experience today.

Oracle provides leading-edge capabilities in software as a service, platform as a service, infrastructure as a service, and data as a service.