With the UK on pandemic lockdown, 25 retail leaders talk the path ahead
Few could have foreseen the challenges that 2020 would bring. With the country on lockdown, the prime minister just weeks out of hospital and many stores shut, life has ground to a snail's pace.
So how can retailers like yours weather this storm? And what will the longer-term implications be for consumer spending?
We've spoken to the leaders of 25 of the UK's most influential retailers to find out. The ninth edition of Retail Week's annual flagship report, Retail 2020, is here to provide analysis and some answers on what lays ahead.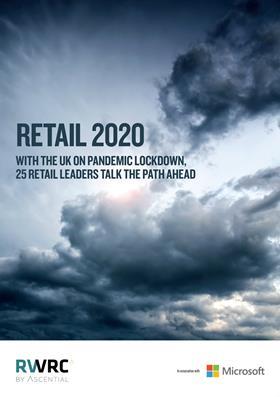 Download your copy of the report today to discover:
Insights from in-depth interviews with 25 of the UK's most influential retail leaders
How the industry has reacted to the coronavirus pandemic
What retail's road to recovery looks like
What products and services consumers will spend on.

Together with our customers and partners, Microsoft delivers the promise of intelligent retail. Your customers. Your people. Your data.