Halfords boss Matt Davies has denied that his departure for Tesco will be detrimental to the business because of the foundations he has laid.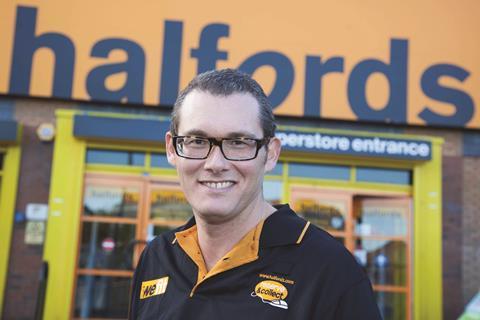 Davies said he was "gutted" to be leaving Halfords in May to lead Tesco's UK and southern Ireland business, but said the opportunity was too good to turn down.
He said: "I've loved the Halfords business and it has absolutely not been in the script to be leaving, but when I was approached by Tesco and given the opportunity to run the business in the UK and southern Ireland and work with Dave Lewis it was an opportunity I could not say no to.
"The business is in a great place, there's a really powerful team in place and I will look forward to seeing it go from strength to strength."
When asked whether leaving Halfords after only two and a half years will be detrimental to the business, Davies responded: "I don't believe that at all".
He added there is "still a lot to do" before he steps down in May, including the continuation of store refreshes and linking pay to capability, but argued "there's an awful lot that we have achieved" during his time as chief executive.
Davies will leave on a high after Halfords increased like-for-likes by 6.7% during the 15 weeks to January 9 against strong comparatives the year before.
Halfords' strong performance has also allowed it to reduce its revolving credit facility from £200m to £170m.