Furniture Village has appointed former Dreams and DFS director Greg Suthern to the newly created role of chief operating officer.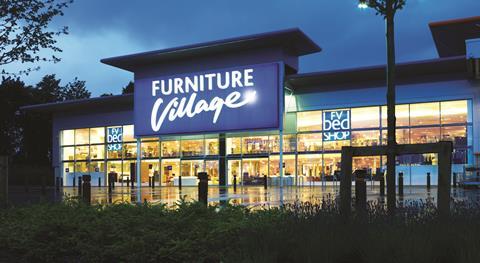 Suthern takes up the position next month. Most recently he was chief executive of beds manufacturer and retailer Studio Moderna. At Dreams Suthern held the role of chief operating officer and before that he was marketing boss at DFS.
Suthern joins at a time of expansion for Furniture Village following a £6m investment in the business. The retailer aims to open up to five stores a year.
Furniture Village reported pre-tax profits of £1.6m for the year ending March 30 as revenues increased year-on-year by 2% to £185.7m. Underlying trading EBITDA jumped from £1.8m to £6.2m during the year.
"Peter [Harrison, chief executive] is looking to expand and wants to strengthen the business," said Suthern. "A lot of this is about helping Peter and the board across all disciplines. Marketing, buying, the online piece, supply chain, the customer journey, all those sorts of areas.
"Furniture Village is strong across those areas but there's a lot of opportunities as well."
Suthern said Furniture Village has lots to go for in terms of expansion. "It has only 40 stores and is not in great swathes of the country," he said. "I've got 20 years' experience in two of the biggest furniture retailers in the country. I've had to go through a lot of the growing pains."
Harrison said: "This is a special time for us, having restored our profitability back to historical levels, attained the coveted position of being bank debt free and secured the support of BGF, we are back on the expansion trail. We are therefore delighted to welcome Greg to our management team and look forward to benefitting from his unique experience and undoubted expertise during this exciting period of our growth.
"As we continue to scale-up all aspects of the business, it is the perfect time for Greg to bring his skills and insights – as well as good humour – an essential ingredient of a good fit! His reputation within the industry has long preceded him, and I am personally thrilled that we will be working closely together to realise the enormous growth potential that exists within our strong brand and unique market position."