Card Factory founder Dean Hoyle has made a 'sizeable' investment in discounter The Works and will become its chairman.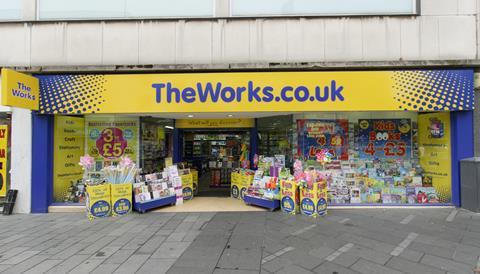 The Works owners Endless said Hoyle has become a "significant shareholder in the business having made a sizeable cash investment in the business".
It is Hoyle's first big role since the sale of Card Factory in 2010. The low-profile entrepreneur built the cards retailer into a £50m-profit business in 12 years, and it floated on the stock market last year. Hoyle will continue his role as chairman of the Card Factory operational board.
Hoyle said: "I'm excited to be joining The Works. It's a fantastic business and one that I have been following for a number of years given the growth it has achieved in the discount market.
"The Works has a really strong management team in place that has built a platform for the company to achieve even greater growth potential, which it has in abundance.
"The business has a unique retail model and doesn't have the restriction of the single price structure of many discount retailers, giving it both resilience to market changes and the ability to capitalise on consumer trends. It also has a thriving multichannel platform in place and there is a lot of headroom to add to the company's store estate."
Strength and potential
Hoyle replaces former majority shareholder Anthony Solomon, who sold his stake in the business to existing minority shareholder Endless in May.
Endless partner Garry Wilson said: "Dean's history with Card Factory has been well documented and his track record is second to none. He has had the opportunity to work with many other retailers, and for Dean to choose to invest alongside us in The Works underlines both its current strength and further potential.
"This is a hugely important day in The Works' history."
Retail Week revealed this week that The Works increased sales by 11% to £157m during the year ending April 2015, while EBITDA increased 15% to £9.3m. It was the seventh consecutive year of increased sales and profit.
The Works chief executive Kevin Keaney said: "Dean brings a vast wealth of knowledge and frontline leadership experience to the management team, which is going to prove invaluable to The Works in the years ahead. This is a great coup for our business and we're thrilled to have him on board."
Tony Barraclough, former property director at Card Factory, also joins The Works' board, as a non-executive director.