Chinese payments supremo Sun Taoran believes the balance of power has swung to China and claims his firm's tech has overtaken PayPal's.
Sun, who is chief executive of payments firm Lakala and was in the UK as part of President Xi's business delegation, says there has been a dramatic shift in the last decade.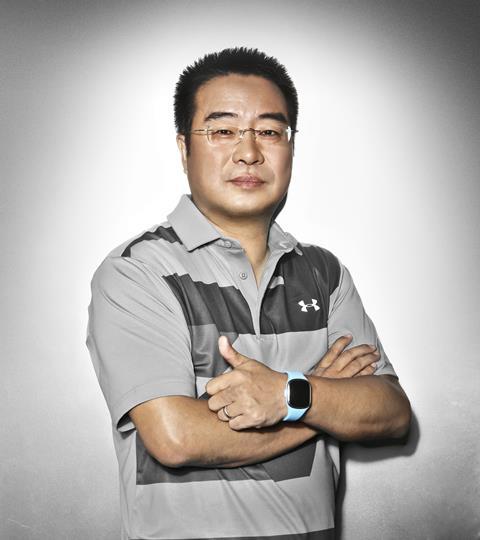 Speaking to Retail Week, he said: "The roles have been reversed in the small space of ten years, during this visit I talked to PayPal and peers in the UK, and in terms of the technology and products I suggest we are more advanced, so we are going to export our technology and products to them instead."
Sun is also a co-founder of the world's sixth biggest communications group Blue Focus, which is the largest shareholder in Citigate-owner Huntsworth and solely owns social media agency We Are Social.
He says his experience with Huntsworth demonstrates just how much the roles have reversed between China and the West.
Sun said: "The story starts ten years ago, Huntsworth came to China to purchase Blue Focus, we had a very good conversation, but at the end we decided not to sell, then two years ago Huntsworth asked us to invest, and today we are the biggest shareholder of Huntsworth."
He said that ten years ago British companies were guilty of snubbing Chinese firms.
Sun explained: "Ten years ago when Chinese companies like Blue Focus and Lakala approached British companies they were not even bothered and said 'I have never heard of you, why do I want to see you?'. But now they are very keen to learn from Chinese companies."
He believes there are a lot of opportunities for those British retailers that embrace the Chinese economy.
Retailers ranging from Sainsbury's to Mountain Warehouse appear to be recognising this and have recently launched in China through Alibaba's Tmall, while Cath Kidston is one British brand that is enjoying brick-and-mortar success in China.
Sun said: "British retail businesses have a long history and own many well-known brands. Brands are very attractive to Chinese people.
"On one hand the UK is very strong in brands and products, on the other side it is a big market waiting for you in China, I think we can have a win-win co-operation."
Despite Sun's bullish words, he says British companies have nothing to fear about Chinese companies stealing their market share as they expand internationally.
He concludes: "Don't be scared, just go forward and do your best to compete and the best company will be the winner."