Marks & Spencer has revised its online sales for the past four years to factor in items that were bought online but returned to stores.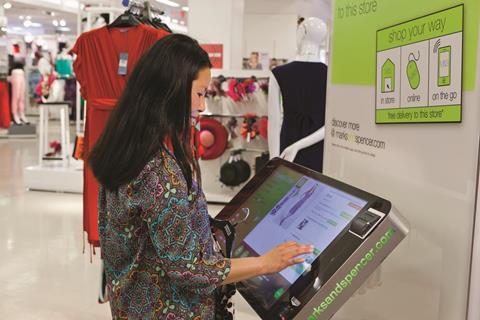 The adjusted figures, reported in last week's annual report, show online sales of £649.2m for the year to March 2014, lower than the £800.1m stated in its 2014 annual report.
Figures have also been changed for 2011/12 and 2012/13 although there is no impact on overall sales figures or profits.
A spokeswoman for the retailer said it had decided to change how it reports M&S.com results from pre-returns to post because it was more in line with the rest of the industry.
She added that accounting rules do not require retailers to report figures by channel or state whether that should be before or after returns.
"The decision has been take to have a clear and consistent reporting of our online sales figures," the spokeswoman said.
She dismissed suggestions the changes came about after the arrival of its new finance director Helen Weir from John Lewis, which is understood to be among the retailers that already reports figures post-returns.
Last month, M&S reported its first profit increase in four years. Online sales in the year fell 2% after replatforming from Amazon.