Inside the mind of the new shopper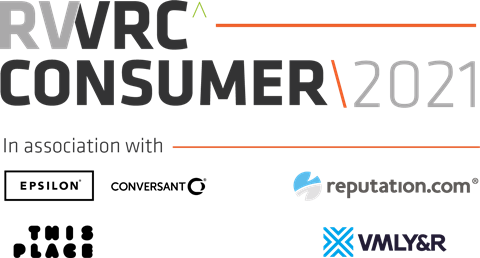 A global health crisis, a deep recession, the biggest civil rights movement for decades, a drastic shift to online – to say this year has been game-changing would be an understatement. The consumer of tomorrow is an entirely different beast to that which has gone before, expecting far more but with far less to spend.
Consumer 2021 brings you a week of multichannel content dedicated to the future shopper, with must-see virtual events (register below to watch on demand) and content featuring the leaders of some of the biggest UK retailers.
Read the analysis here:
With leaders from the biggest retailers in the UK sharing insight from their organisations as well as experts from outside the sector giving their expertise, this Consumer Week is a must-attend for any retailers who want to succeed in 2021.
9.30-9.50am

RETAIL WEEK WELCOME: Retail in 2020: who got it right?

This year has been a year like no other, with retailers having to transform in just weeks rather than in months or years. Those that have responded best to the consumer have been the ones that have prospered.

Retail Week head of insight Lisa Byfield-Green will look at who the winners and losers of 2020 have been, which businesses have managed to pivot, and the investments they have made to meet consumer demand.

Confirmed speaker:

Lisa Byfield-Green, head of insight, RWRC

9.50-10.20am

KEYNOTE: The great customer experience redesign

Frictionless customer experience has long been the holy grail for any retailer. As the challenges around achieving memorable experiences have increased tenfold in recent months, retailers need to ensure they are on the pulse with what consumers need in a world where they have been deeply affected emotionally as well as economically.

Whether it is Nike ending relationships with wholesalers to invest in D2C, John Lewis offering an online booking system to view products in stores or Amazon expanding into healthcare with the release of 'Halo', the customer experience (CX) curve has sharpened steeply upwards.

This keynote session will delve into what the consumer of today is demanding and how to create a frictionless experience both on and offline.

Confirmed speakers:

Karen Boswell, EMEA chief experience officer, VMLY&R
Charlie Wade, head of D2C & commerce, VMLY&R NY

SPONSORED BY VMLY&R

10.20am-11am

PANEL DISCUSSION: How well do you really know your shopper?

Understanding who your shoppers are, what they're doing and how they browse and buy across different channels is vital. But shopper habits are changing fast and will continue to do so as the UK deals with 'the worst recession in a century'.

Where is your shopper demand coming from? How do you keep a recessionary consumer loyal? And, crucially, how do you increase customer lifetime value right now?

Join us for this panel discussion where we will bring leaders together to discuss answers to this question as well as unveiling exclusive new research on the 2021 consumer.

Confirmed speakers:

Jane Shepherdson, chair, MyWardrobeHQ
Paul Kendrick, chief executive, Studio Retail Group
Michael Thomson, chief executive, Pour Moi
Ben Foulkes, senior business development director, Epsilon-Conversant

SPONSORED BY EPSILON-CONVERSANT
9.30-9.50am

WELCOME TO THE DAY: Riding out the recession

The best way to get through a recession is to be prepared for anything that might be thrown your way. No one could have predicted the pandemic, so what do you need to know to be ready for 2021?

The bad news is it's not a normal recession; this one has affected not just demand but supply as well.

The good news, though, is that by spotting new behaviours and making key changes to your marketing strategy, there are opportunities to win. Hear from WARC Advisory – the world's leading experts on effective marketing – to help you get recession-ready.

Confirmed speaker:

Imaad Ahmed, head of WARC Advisory EMEA, WARC

9.50-10.20am

CASE STUDY: What you need to thrive during tough economic times

This year has seen us plummet into recession, but it's not all doom and gloom. Plenty of businesses came out of the 2008 crash stronger and more resilient than before, and this time around there are businesses successfully navigating the downturn. What do retailers need to know to ensure their strategy is tough enough to withstand the current turbulence? And what can they take from the last recession to ensure they flourish rather than flounder?

An expert economist, Kitty Ussher was an MP working alongside the chancellor during the global financial crisis of 2007-2008. In this talk, she will share the lessons learnt back then and the key things you need to know as the economy enters a period of decline.

Confirmed speaker:

Kitty Ussher, chief economist, Demos

10.20-11am

PANEL DISCUSSION: The 2020 consumer trends that are here to stay

This year has set changes in consumer shopping behaviour into overdrive. Lockdown meant that, apart from groceries and other essential goods, consumers had no choice but to head online. Swathes of consumers who previously only shopped in stores have become digitally literate and seen the benefit of online retail. So what does that mean for the future and what new behaviours are here to stay? And what channels do retailers need to reach them through? We hear from a panel of leading experts from the retail ecosystem on the long lasting changes for the consumer.

Confirmed speakers:

Debbie Bond, chief commercial officer, Lovehoney
Anthony Gaskell, managing director EMEA, Reputation.com
Lucy Aylen, founder, Never Fully Dressed

SPONSORED BY REPUTATION.COM
Consumer 2021 is for retailers only. If you are a non-retailer and would like to view, please contact isobel.chillman@retail-week.com