Saving Pass promises customers 10% off 600-plus branded products in bid to reflect price awareness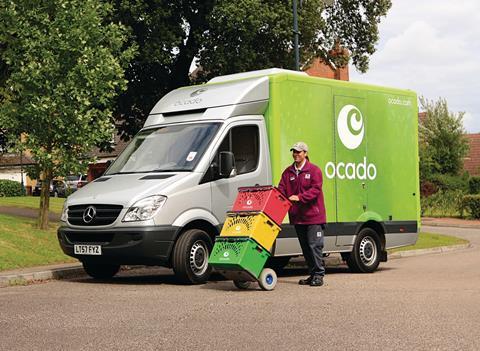 Online grocer Ocado is to offer a savings card scheme to all its customers in the latest offensive in the battle to demonstrate price competitiveness in the food sector.
The Ocado Saving Pass, which has been being piloted with a small group of customers for the past month, is to be rolled out following the trial's success. It promises shoppers discounts of at least 10% on a selection of over 600 branded products including Pepsi, Pampers and Kellogg's Cornflakes.
Customers will be able to buy either a pass for all the lines included in the scheme for £8.99 a year, or passes for particular product groups – for example kids, laundry or pets – which will be priced at between £1.99 and £5.99 each.
The Saving Pass discount will be applied on top of Ocado's Tesco Price Match guarantee, which promises to match Tesco's prices on branded products, so products that are included in both schemes will be 10% cheaper than at Tesco.
Ocado chief executive Tim Steiner said the initiative, which is intended to be permanent, will save Ocado's regular customers more than £100 a year. "It will offer great discounts in the run-up to Christmas, a time when we are all trying to economise," he said. "We are pleased to be helping our customers in a time of economic uncertainty."
The 'club' model is unusual in UK retail and more typical of businesses such as Costco, but Ocado has already adopted it with its delivery pass, which is now used by over half its customers.
Although the push by Ocado is said not to be a direct response to the recent round of price initiatives by the big four grocers, it is a reflection of heightened awareness of price among consumers. While the new initiative is focused on brands, more than 70% of Ocado baskets now include at least one product from its private-label range.