Laura Ashley aims to launch in China and India within 12 months as it builds on strong organic growth in its international markets.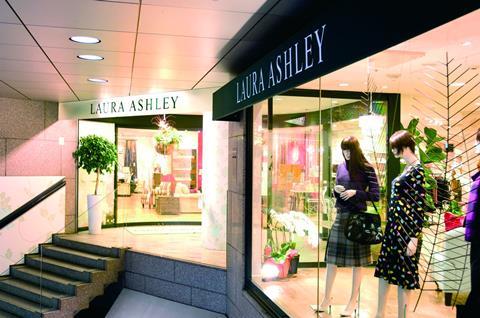 The fashion and homewares retailer is in discussions with potential franchises for the two markets, which chief financial officer Sean Anglim describes as "unquestionably" the biggest international opportunity for the company.
Entering China and India comes on the back of the retailer growing international sales by 13.6% for the half year ending July 26.
Laura Ashley already has 296 franchsied stores worldwide with an especially strong presence in Japan and Australia where it has 117 and 45 stores respectively.
It also has a presence in Taiwan, Hong Kong, the Malay peninsula, South Korea, South America and this year opened stores in Armenia, Poland and the Baltics.
Anglim said: "We keep on talking to various partners, hopefully within the next 12 months we should have something in place in India and China."
Laura Ashley increased online sales by 6.1% during the half year in comparison with last year when online sales remained flat.
Anglim credited the improving online performance to better navigation and developing the customer journey "from the time they click on the website to the time they check out".
The improvements, which are largely cosmetic, means the business is "on a par with the very best now", according to Anglim.
In the lead up to Christmas Laura Ashley will increase the number of its specific Christmas products by 50% year on year and will begin rolling out the 200 Christmas-specific SKUs into stores in October.
The improving online and international sales helped Laura Ashley post a 14.9% increase in pre-tax profits to £8.5m for the half year.
Like-for-like sales jumped 1.2% and total group sales grew by 4.9%.