One of the highest-profile jobs in retail will soon change hands, with Doug McMillon appointed to succeed Mike Duke at the helm of Walmart.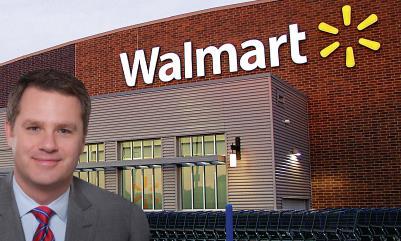 With both the US and international divisions at defining crossroads, he has certainly got his work cut out.
There is nothing untoward about Duke's departure. It has been widely anticipated for some time, and at the age of 63, his retirement had to come sooner rather than later. Bill Simon, chief executive of Walmart US, may feel slightly aggrieved at having been overlooked but this should not be dwelled on.
So let's look to the future and explore McMillon's credentials. Walmart may not be a retailer in crisis, but it's certainly far from firing on all cylinders.
McMillon is a Walmart lifer (he began his career with the company as a 'summer associate' in a Walmart distribution centre in 1984) and at present holds the position of chief executive of Walmart International. So,
he's very much a Walmart thoroughbred, and at the age of 47, he has relative youth on his side.
But more significant is the fact that he has senior management experience across all three of Walmart's key operating units.
That someone is graduating from the international division to take the top job could also be significant. It serves not only to underline the fact that Walmart is very much a global business these days, but may also address one of the business's most frequent criticisms - that it has historically been too US-centric in its thinking.
But detractors could equally point to the fact that the international division has hardly prospered in recent times under McMillon's watch. The picture is very mixed to say the least - with bribery scandals in Mexico, a divorce from its joint venture in India, and initially expanding too quickly in China.
If the international division is at a crossroads, so too is the domestic operation. Comparable growth has faltered throughout the year and flat performance, at best, is expected in the US over the festive period. At the same time, rivals such as Kroger and Costco have positive comparable growth.
Duke's legacy is clearly a bigger business - Walmart's position as the world's largest retailer will only become stronger rather than diminish. But the jury is out as to whether it's a better business.
McMillon may be stepping into not just the largest role in retail, but also the most difficult.
Stephen Springham, senior retail analyst, Planet Retail.
Planet Retail
For more information contact Planet Retail:
Tel: +44 (0)20 7715 6000