Marks & Spencer has confirmed plans to re-enter France, starting with a 15,000 sq ft womenswear and food store on the Champs Élysées, which will open towards the end of this year.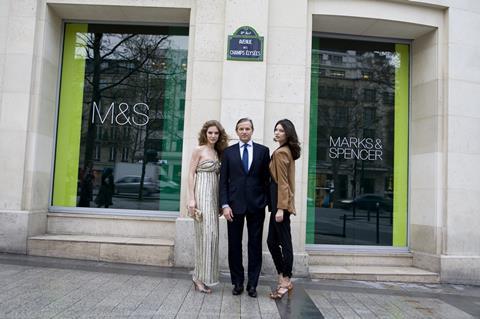 M&S plans a multichannel move into France, with between three and five company-owned full-line stores in Paris plus Simply Food stores operated by franchise partner SSP.
There will not be stores outside Paris, and the main channel will be a French website. Orders will be fulfilled from the UK. "It's as easy to deliver to Lyon as it is to Aberdeen," Bolland said.